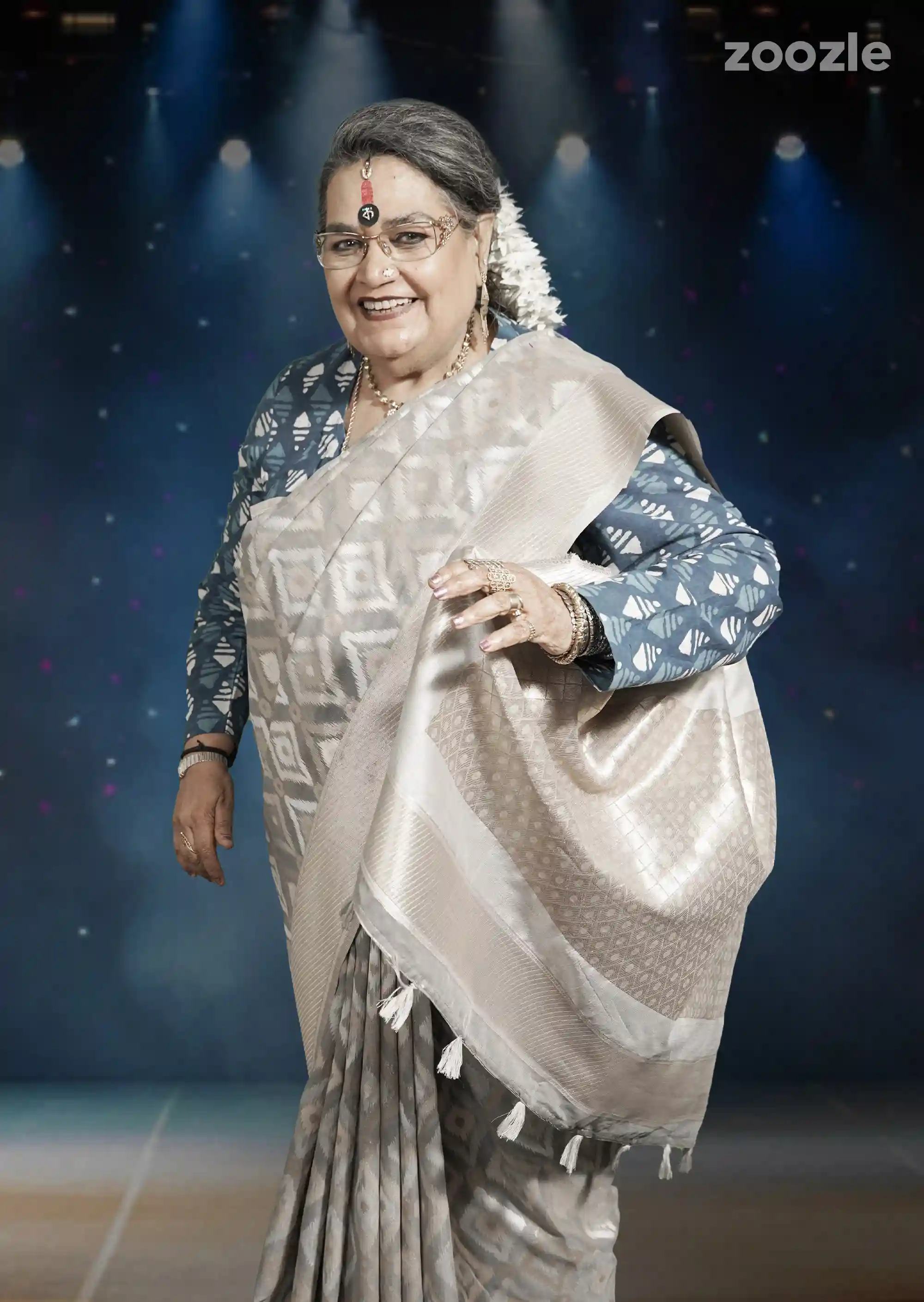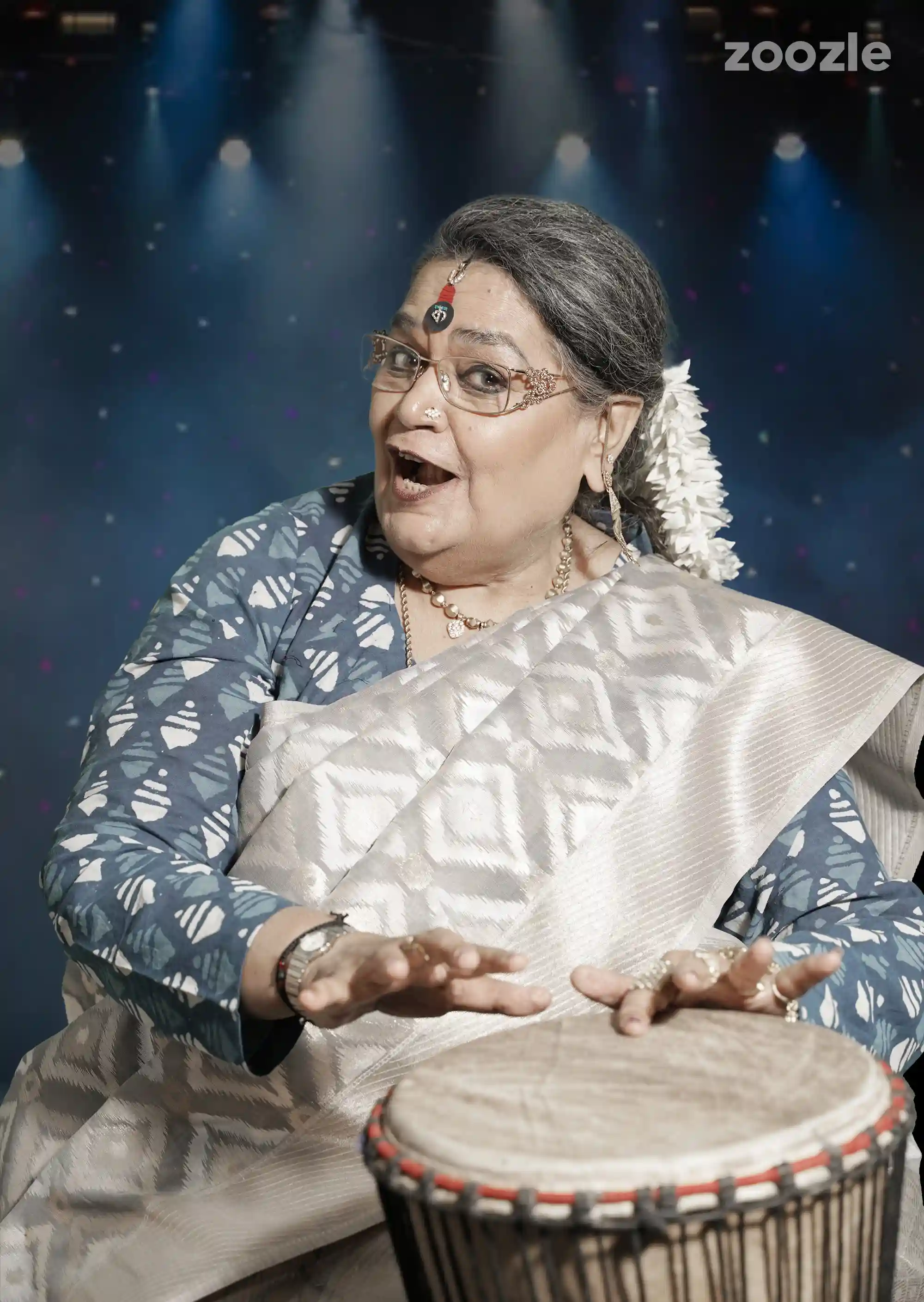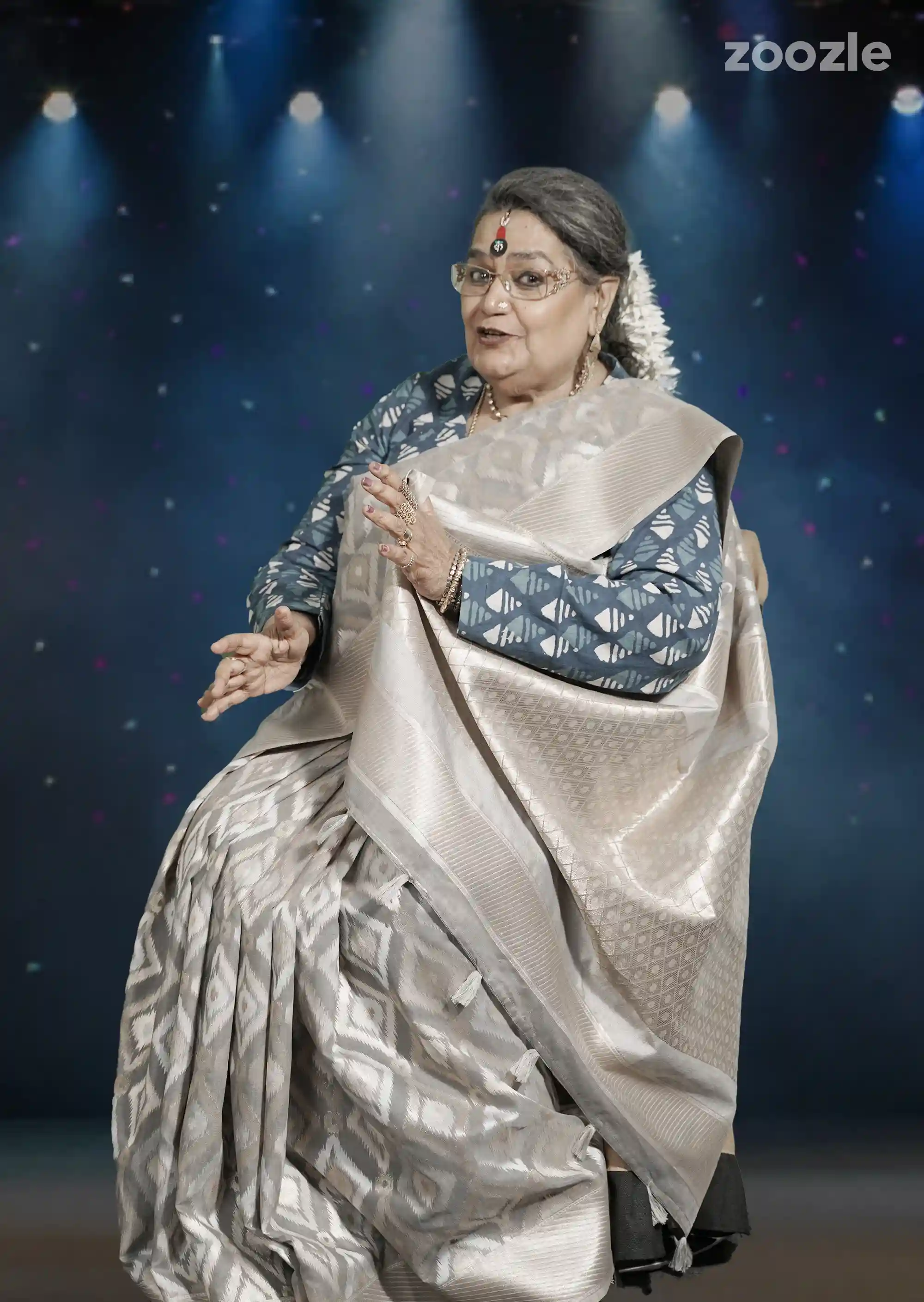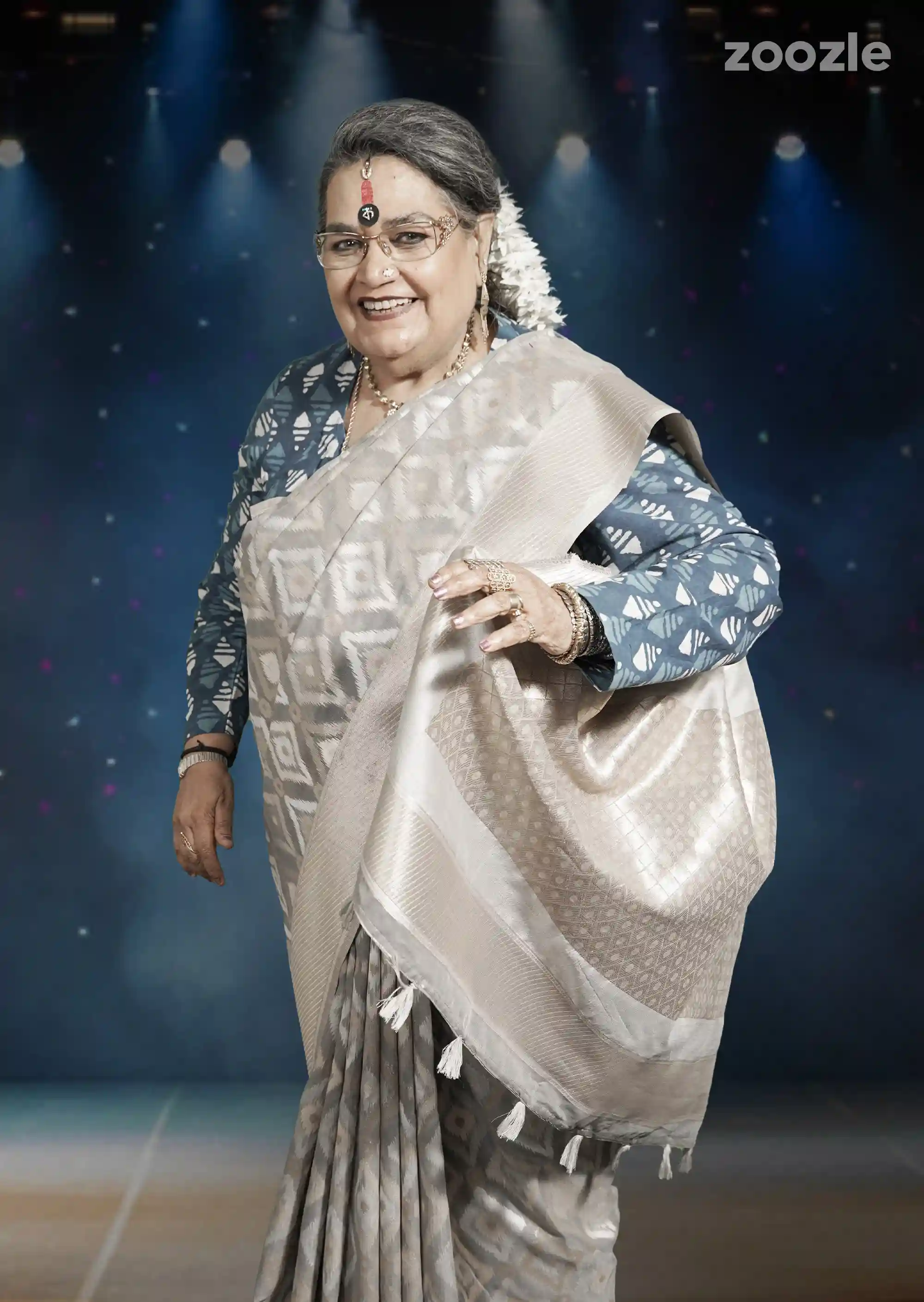 Usha Uthup Curated Khadi Linen Silk Saree With Patola Weave
Out of Stock
[[checkoutError]]
Introducing "UU by Usha Uthup," an exclusive line of sarees personally curated by the renowned multilingual singer and queen of pop in the Indian music industry. Usha Uthup is known for her iconic bindis and kanjivaram sarees, and now you can add her famous saree swag to your wardrobe, allowing you to exude her unmistakable aura and grace.

This saree is carefully crafted by skilled artisans and comes with an unstitched blouse. They are a part of an exclusive Indian ethnic designer collection and embody the traditional Indian fashion of grace and poise that has been passed down for generations.

Whether you pin it back or drape it loosely over your arm, there is no room for fashion faux pas with this saree. It is a perfect addition to your wardrobe if you want to showcase your style and grace like Usha Uthup.

These uber stylish sarees are sold exclusively on zoozle.in.
Disclaimer: The blouse colour & design might vary from the images.
Model Name:
Usha Uttapa Curated Khadi Linen Silk Saree With Patola Weave
Model Number:
MF-UUSAREE-ST8698
Saree Material:
Khadi Linen
Blouse Piece Length:
0.9 m
Net Weight in Gm/Kg:
725 Gms
Item Dimensions:
630*115*0.1 cm
Occasion:
Wedding / Festive
Fabric Care:
Dry Clean only
Package Includes:
1 Saree with Blouse Piece
[[review_data.count]] reviews
Customer Reviews
Be the first to review
Thank you for submitting a review!
[[item.private_metadata.title]]

[[item.private_metadata.name]]

on [[item.created_for]]

[[item.user.first_name]]

on [[item.created_for]]

[[item.private_metadata.command]]