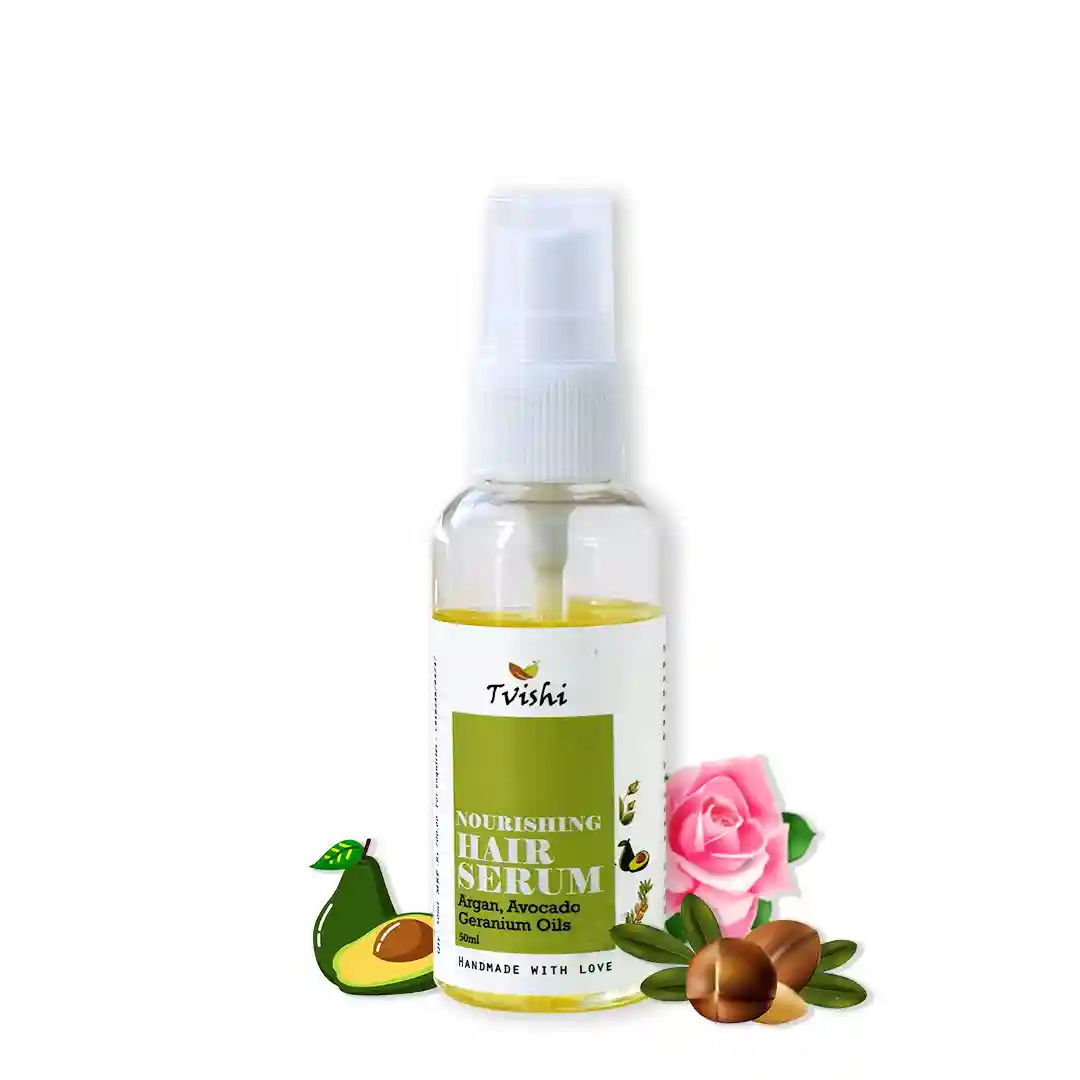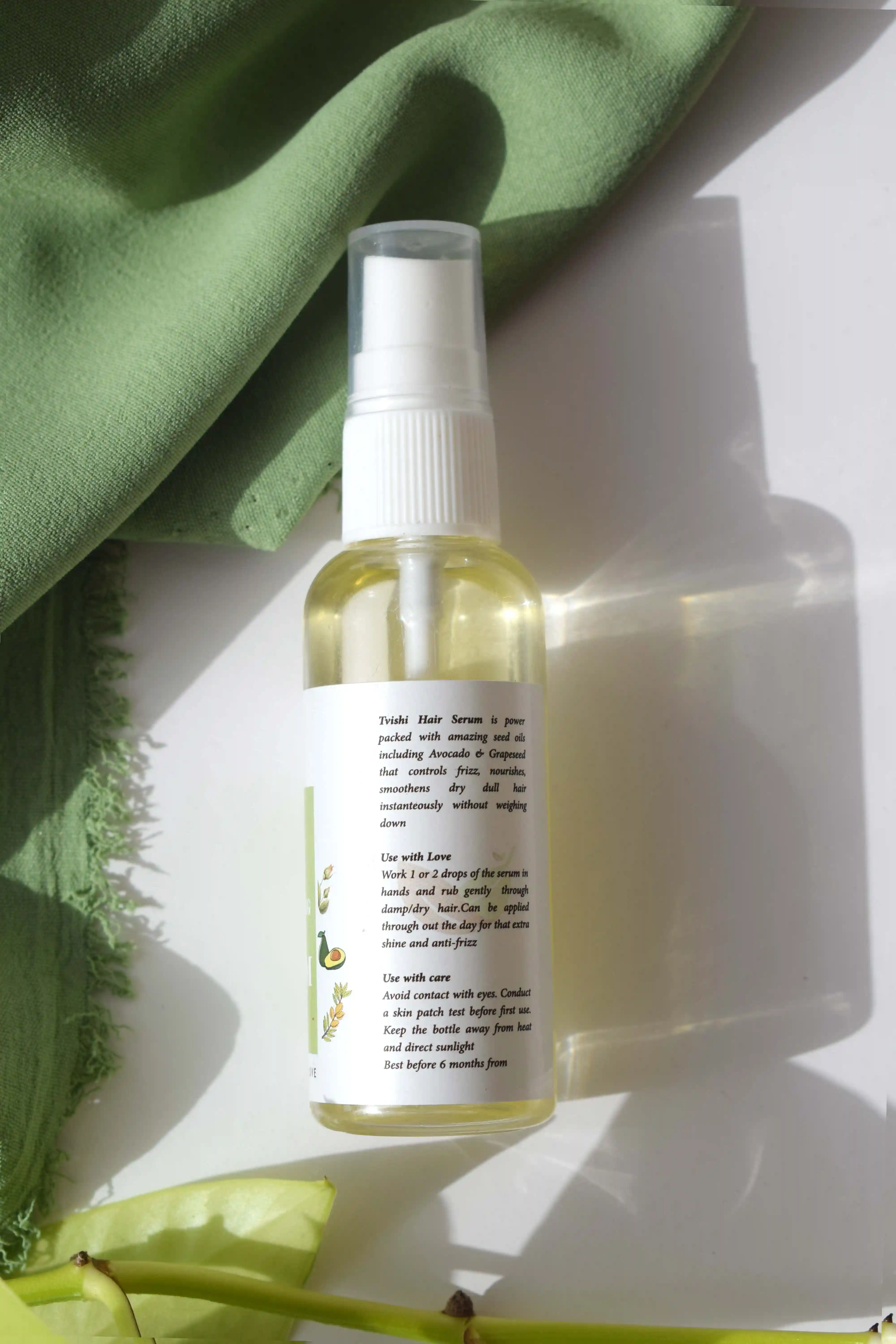 Tvishi Handmade Nourishing Hair Serum for Men, Women & Kids (50 Ml)
Check delivery & shipping
Delivery by [[edd_date]]
[[edd_error]]
Minimum order value is Rs. [[check_pincode_service.minimum_order_value]] for this vendor and inventory. Shipping charges Rs. [[check_pincode_service.shipping_charges]] applicable below minimum order
Shipping charges Rs. [[check_pincode_service.shipping_charges]] applicable.
[[checkoutError]]
About the Product
Infused with pure botanical soils this hair serum nourishes the hair, controls frizz and increases shine without making the hair greasy. The perfect pick to tame unruly, damaged hair.
Benefits
Reduces hair tangles and breakage by improving its shine and health
Protects hair from dust, humidity, and pollutants while adding luster
Helps moisturize hair that has been damaged by color, heat, or treatment too
Can be used as an everyday serum as its enriched with hair-strengthening soils
Lightweight, non-greasy, and quickly absorbing
How To Use
This is an extremely potent oil, carefully selected to nourish, strengthen, and add shine to dull, dry hair
Spritz 1 spray from the dispenser and rub it between your palms for a few seconds to make it easy to apply and spread
Gently apply the serum over the hair shaft till the end and also in the scalp if needed
Depending on your hair type, apply as much as it requires
The perfect blend of cold-pressed oil also supports using our hair serum as a scalp massage oil for daily use
Expected delivery in around 3-4 working days.
Model Name:
Nourishing Hair Serum
Model Number:
Tvi-Hai-50SN
Material Type Free:
Paraben Free, Harsh Chemicals Free, Sulphate Free, Cruelty Free
Expire Date of the Product:
6 Months
Package Includes:
1 Nourishing Hair Serum 50 ml
[[review_data.count]] reviews
Customer Reviews
Be the first to review
Thank you for submitting a review!
[[item.private_metadata.title]]

[[item.private_metadata.name]]

on [[item.created_for]]

[[item.user.first_name]]

on [[item.created_for]]

[[item.private_metadata.command]]