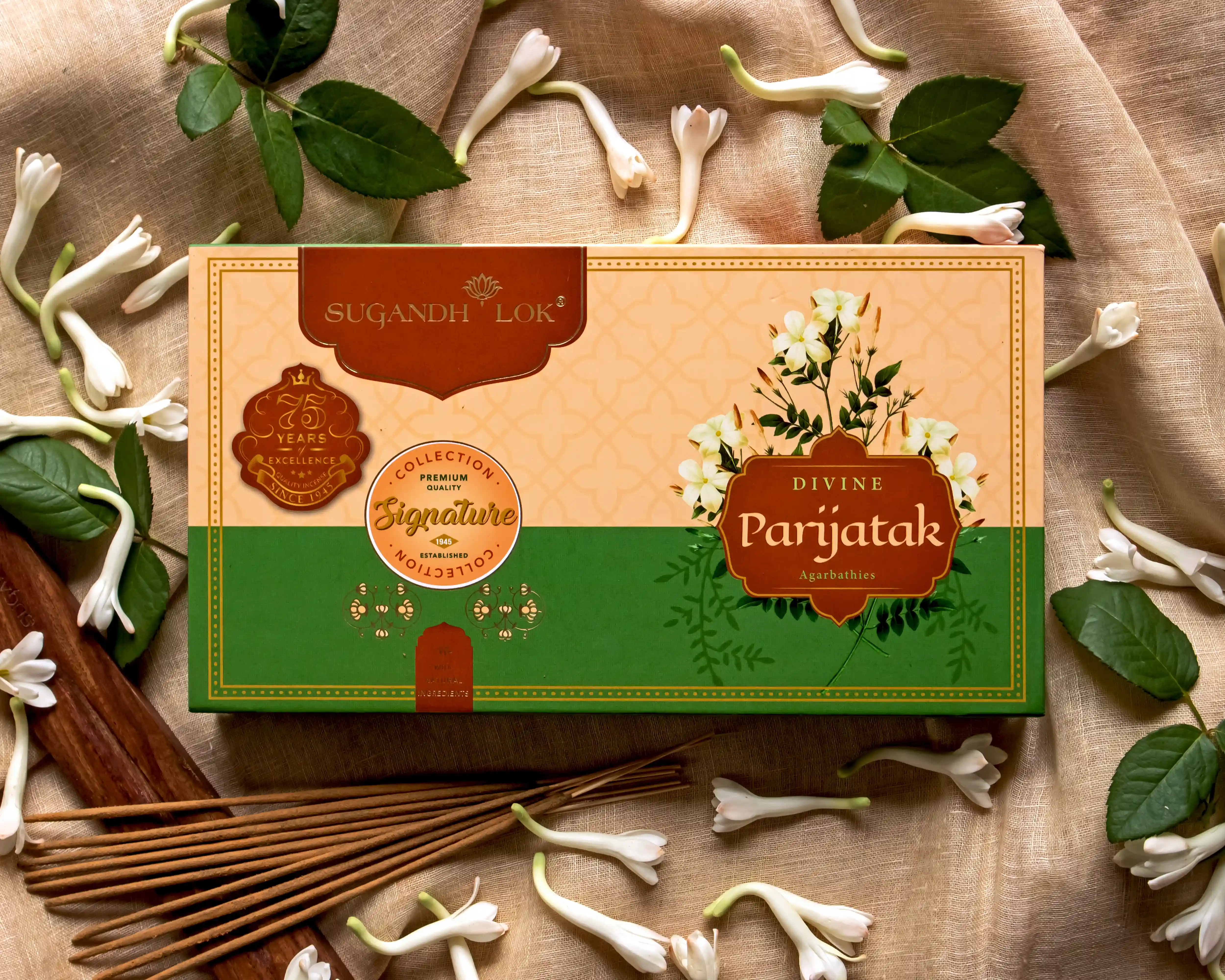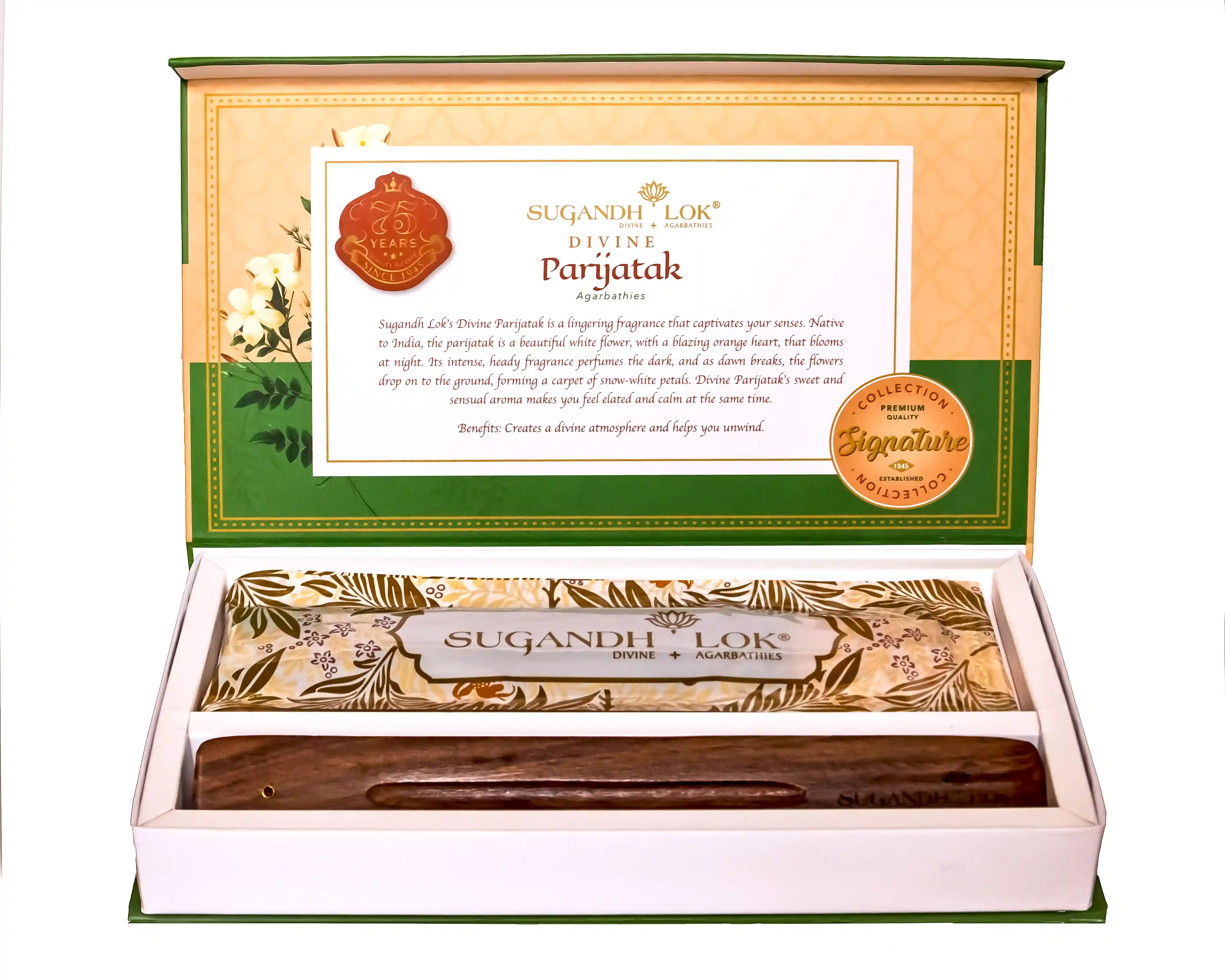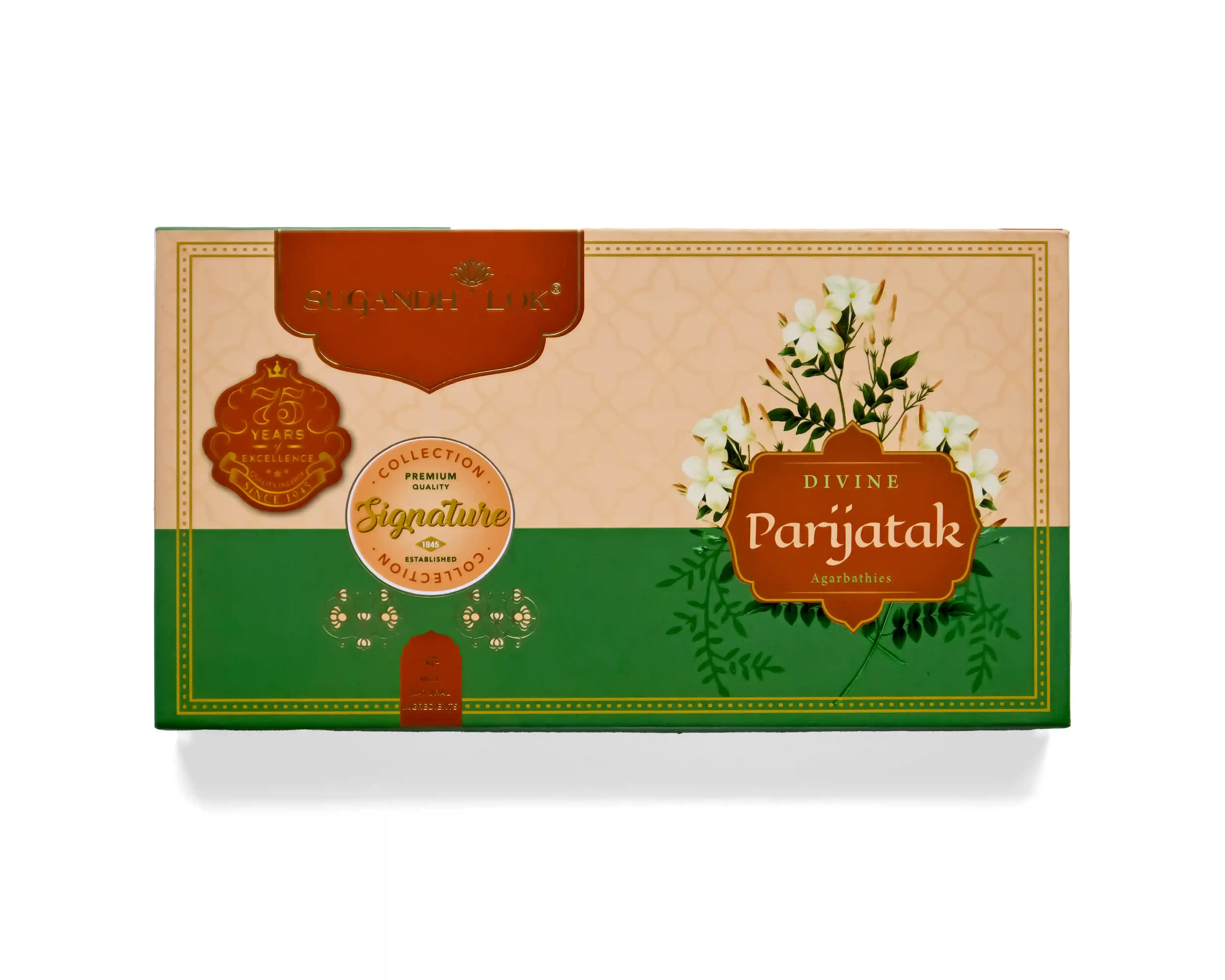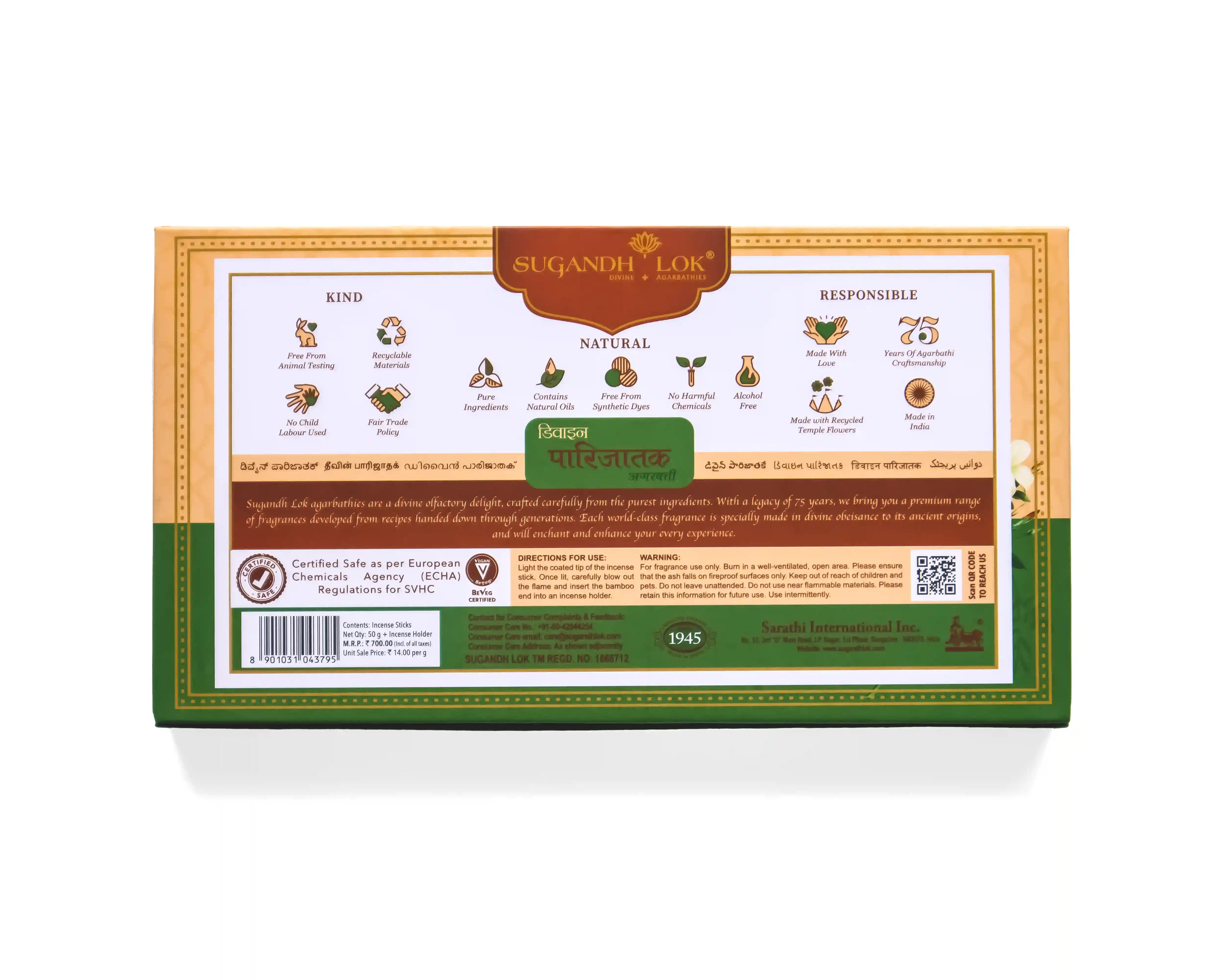 Signature Collection Parijatak Premium Agarbathies
Check delivery & shipping
Delivery by [[edd_date]]
[[edd_error]]
Minimum order value is Rs. [[check_pincode_service.minimum_order_value]] for this vendor and inventory. Shipping charges Rs. [[check_pincode_service.shipping_charges]] applicable below minimum order
Shipping charges Rs. [[check_pincode_service.shipping_charges]] applicable.
[[checkoutError]]
Signature Collection Parijatak Premium Agarbathies
Sugandh Lok agarbathies are a divine olfactory delight, crafted carefully from the purest ingredients. With a legacy of 75 years, we bring you a premium range of fragrances developed from recipes handed down through generations. Each world-class fragrance is specially made in divine obeisance to its ancient origins, and will enchant and enhance your every experience.
Sugandh Lok's Signature Collection has been created by master perfumers and is one of the most unique launches in the world. These 9-inch agarbathies are made of pure ingredients and burn for approximately 60 minutes. Made with natural oils, gums, resins, and extracts, each Signature fragrance is luxurious and memorable. With a legacy of 75 years in pure agarbathies, the Sugandh Lok agarbatti manufacturing company offers Signature to Indian customers directly from our immaculate facilities in Bangalore. Choose from the many fragrances in the luxe Signature Collection to experience divinity.
Sugandh Lok's Divine Parijatak is a lingering fragrance that captivates your senses. Native to India, the parijatak is a beautiful white flower with a blazing orange heart that blooms at night. Its intense, heady fragrance perfumes the dark and as dawn breaks, the flowers drop to the ground, forming a carpet of snow-white petals. Divine Parijatak's sweet and sensual aroma creates a divine atmosphere and helps you unwind.With that we had Incense Holder along with Agarbatthi
Flavor Name: Parijatak
Flavor Profile: Sweet & Sensual Aroma
[[review_data.count]] reviews
Customer Reviews
Be the first to review
Thank you for submitting a review!
[[item.private_metadata.title]]

[[item.private_metadata.name]]

on [[item.created_for]]

[[item.user.first_name]]

on [[item.created_for]]

[[item.private_metadata.command]]