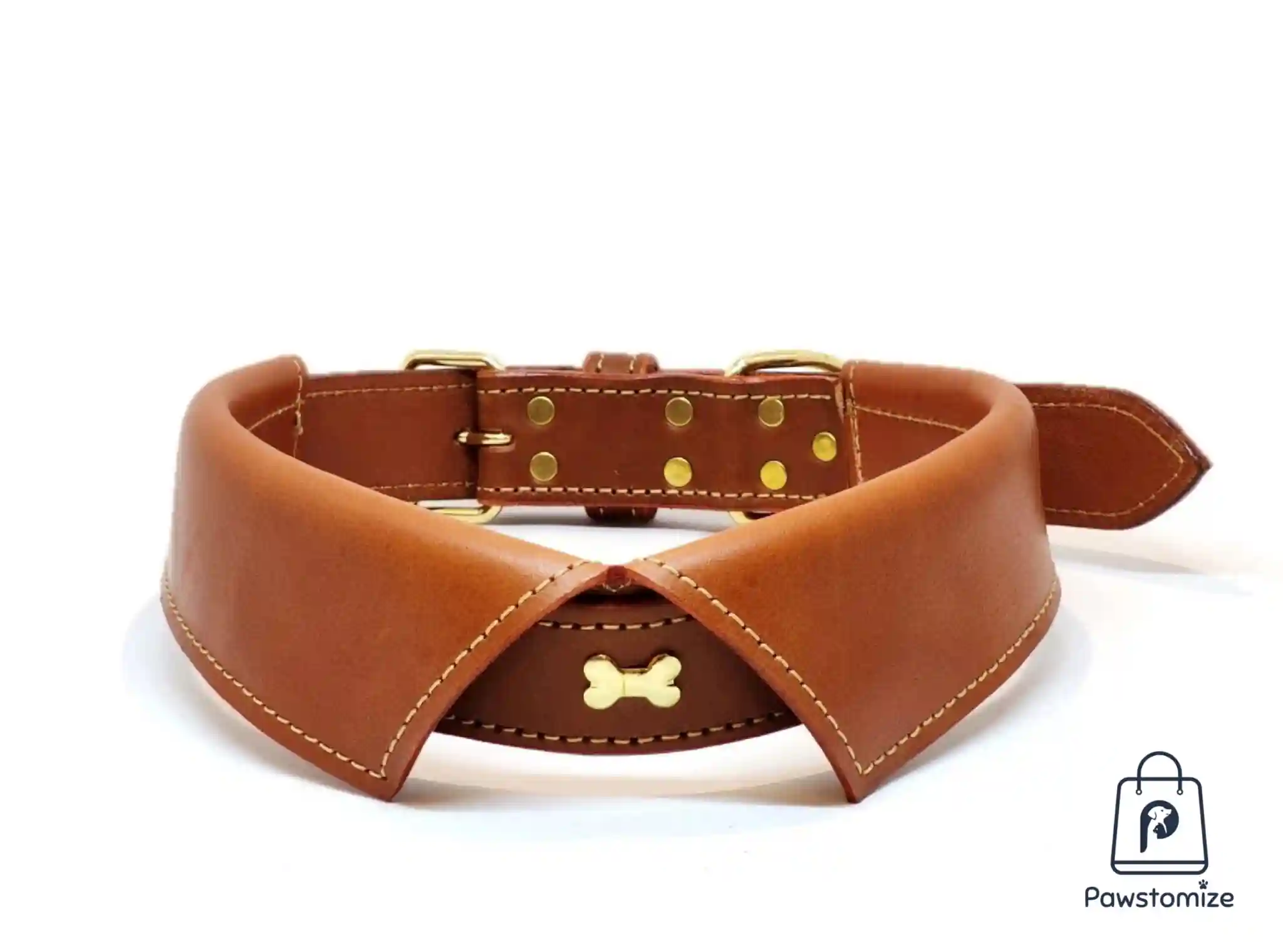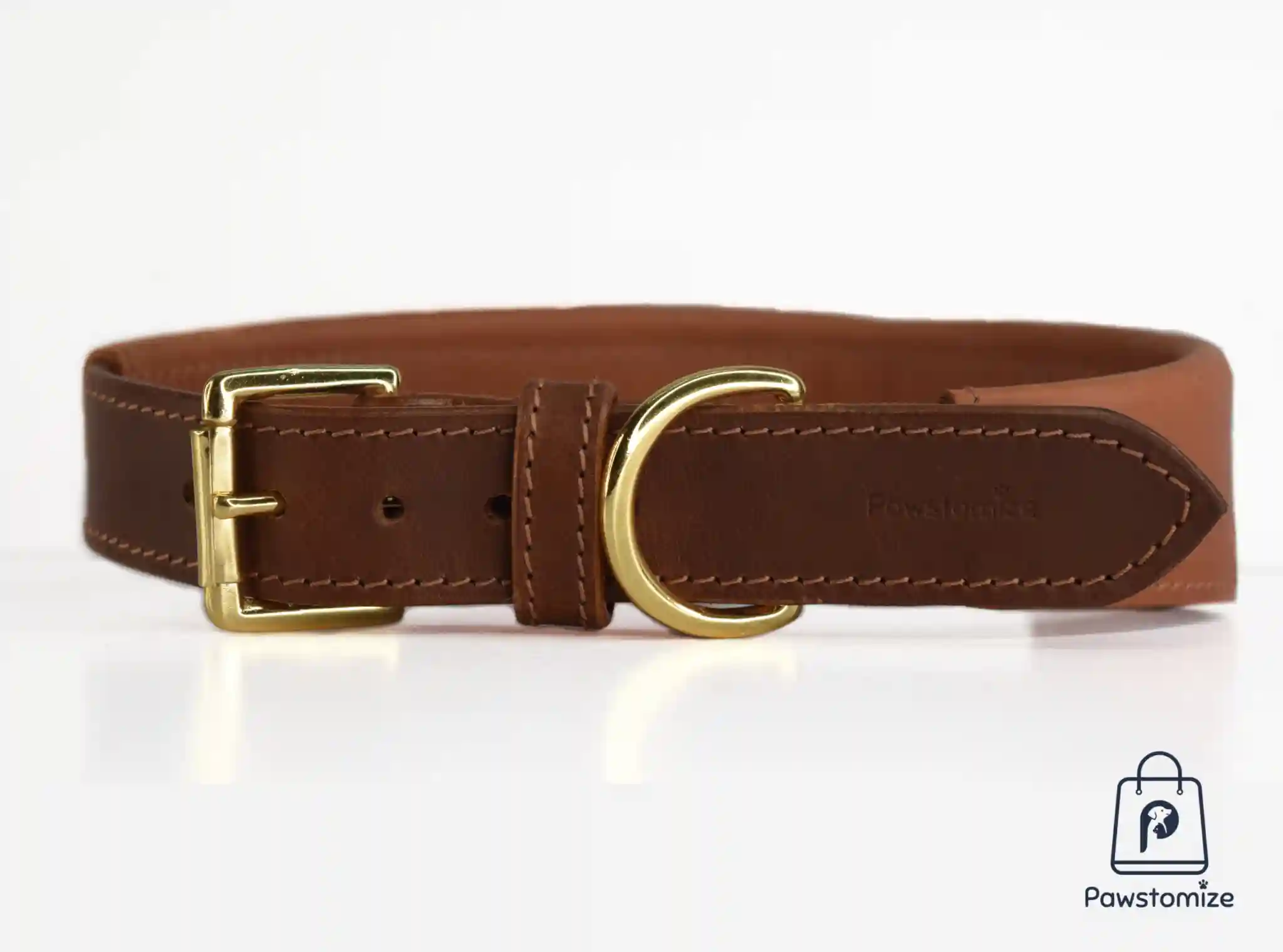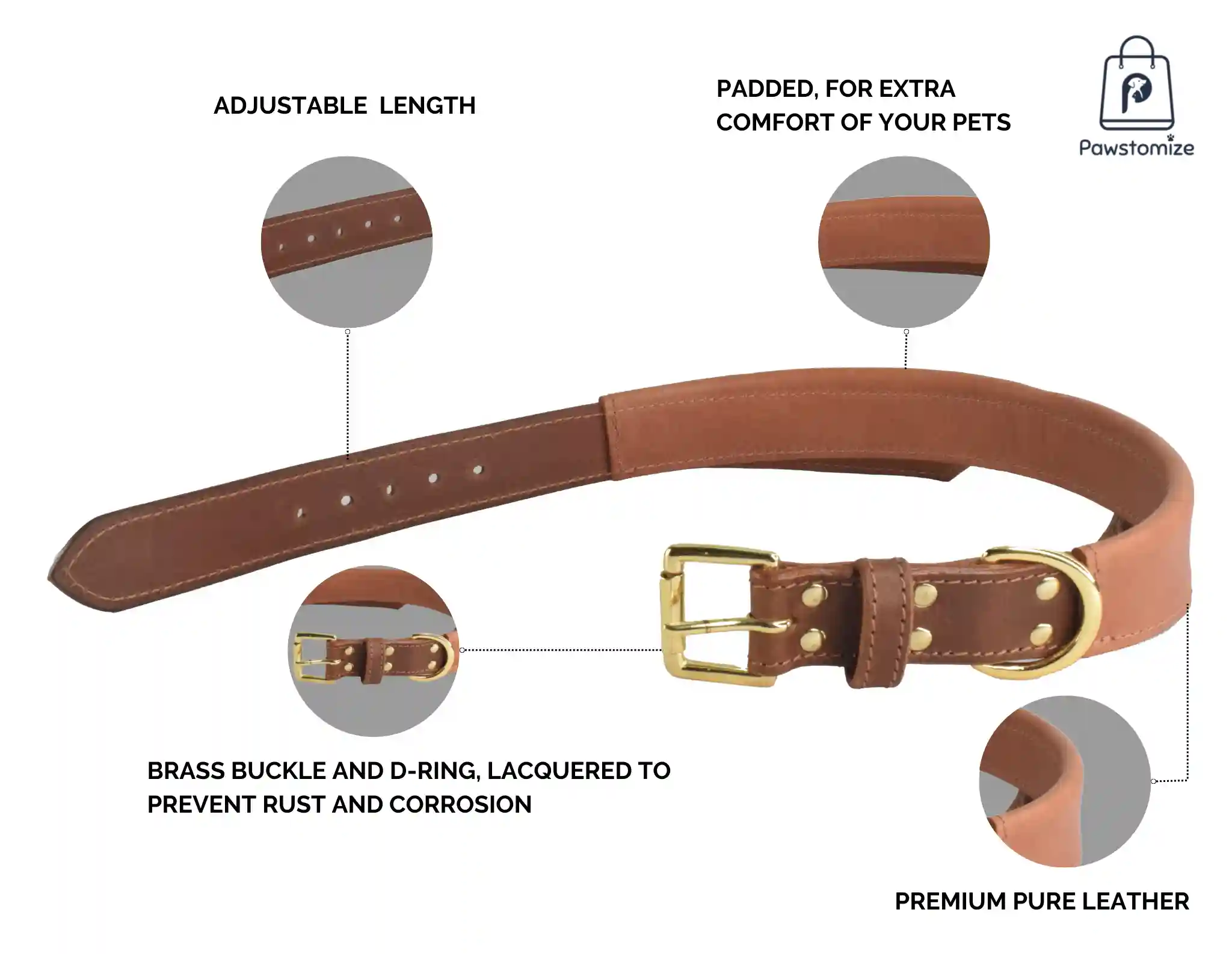 Pawstomize Leather Collar-Tan Collar (Small)
Check delivery & shipping
Delivery by [[edd_date]]
[[edd_error]]
Minimum order value is Rs. [[check_pincode_service.minimum_order_value]] for this vendor and inventory. Shipping charges Rs. [[check_pincode_service.shipping_charges]] applicable below minimum order
Shipping charges Rs. [[check_pincode_service.shipping_charges]] applicable.
[[checkoutError]]
About the Product
A leather collar that's built to last, this collar is crafted with premium leather and comes in several sizes. The adjustable strap allows you to find the perfect fit for your pet.

Features
Premium pure leather belt and durable
Adjustable length
Padded for extra comfort for your pets
Brass buckle and D-ring, lacquered to prevent rust and corrosion.
Care Instructions
Keep the collar away from any kind of moisture
Remove while bathing your pet and outdoors during rainy weather
Always make your pet wear the collar under your supervision
Wipe the collar with a clean cloth or brush to clean
Do not use any water
Model Number:
PT/HLC/LC/01/S
Closure Type:
Buckle (Belt- type)
Breed Recommendation:
Shihtzu, Dachshunds, Pomeranian and dogs of similar size
Recommended Uses For Product:
Belt For Neck
Product Include:
1 Dog Collar
Item Dimension:
19.5 x 17.5 x 6.7 cm
Net Weight in Gm/Kg:
80 Gms
[[review_data.count]] reviews
Customer Reviews
Be the first to review
Thank you for submitting a review!
[[item.private_metadata.title]]

[[item.private_metadata.name]]

on [[item.created_for]]

[[item.user.first_name]]

on [[item.created_for]]

[[item.private_metadata.command]]