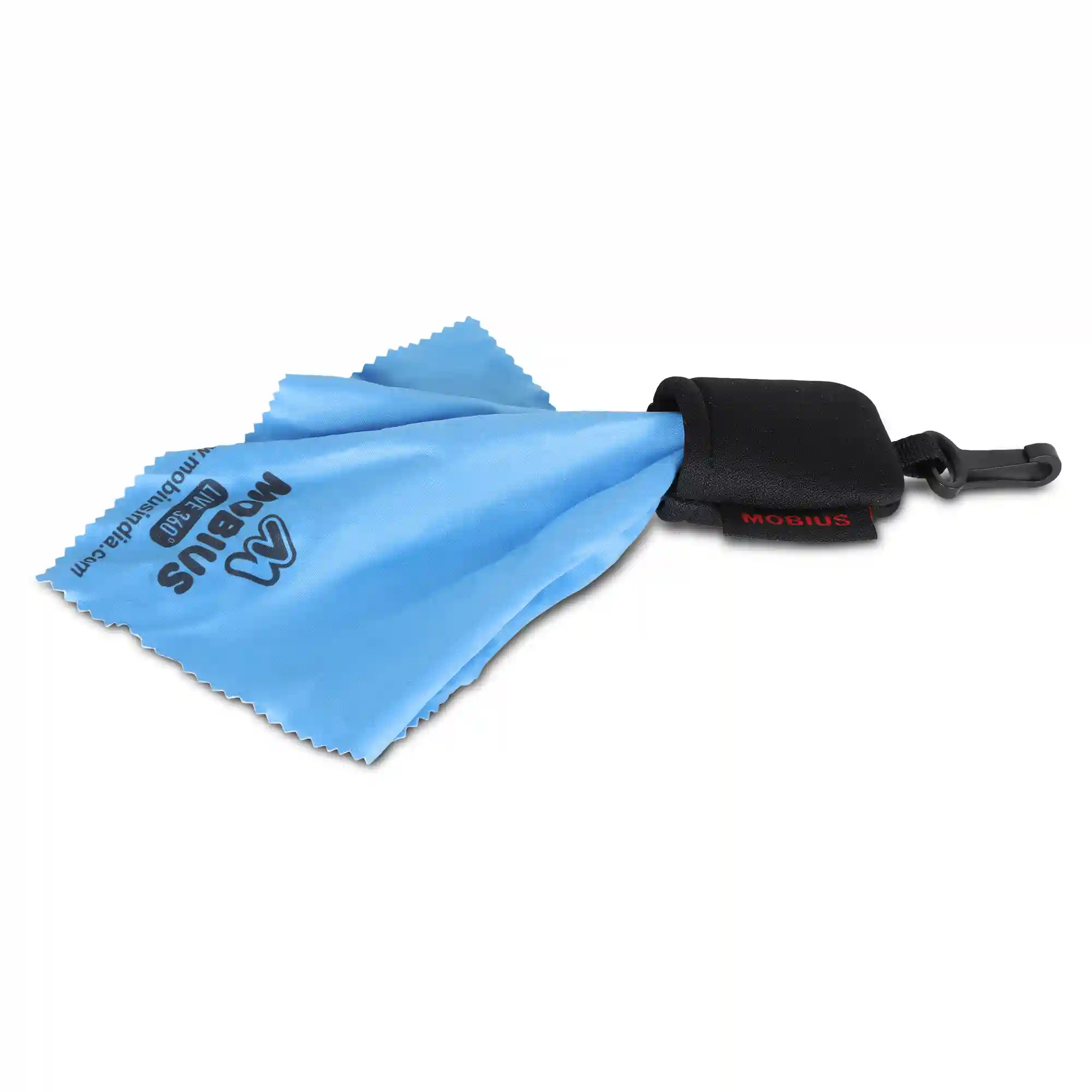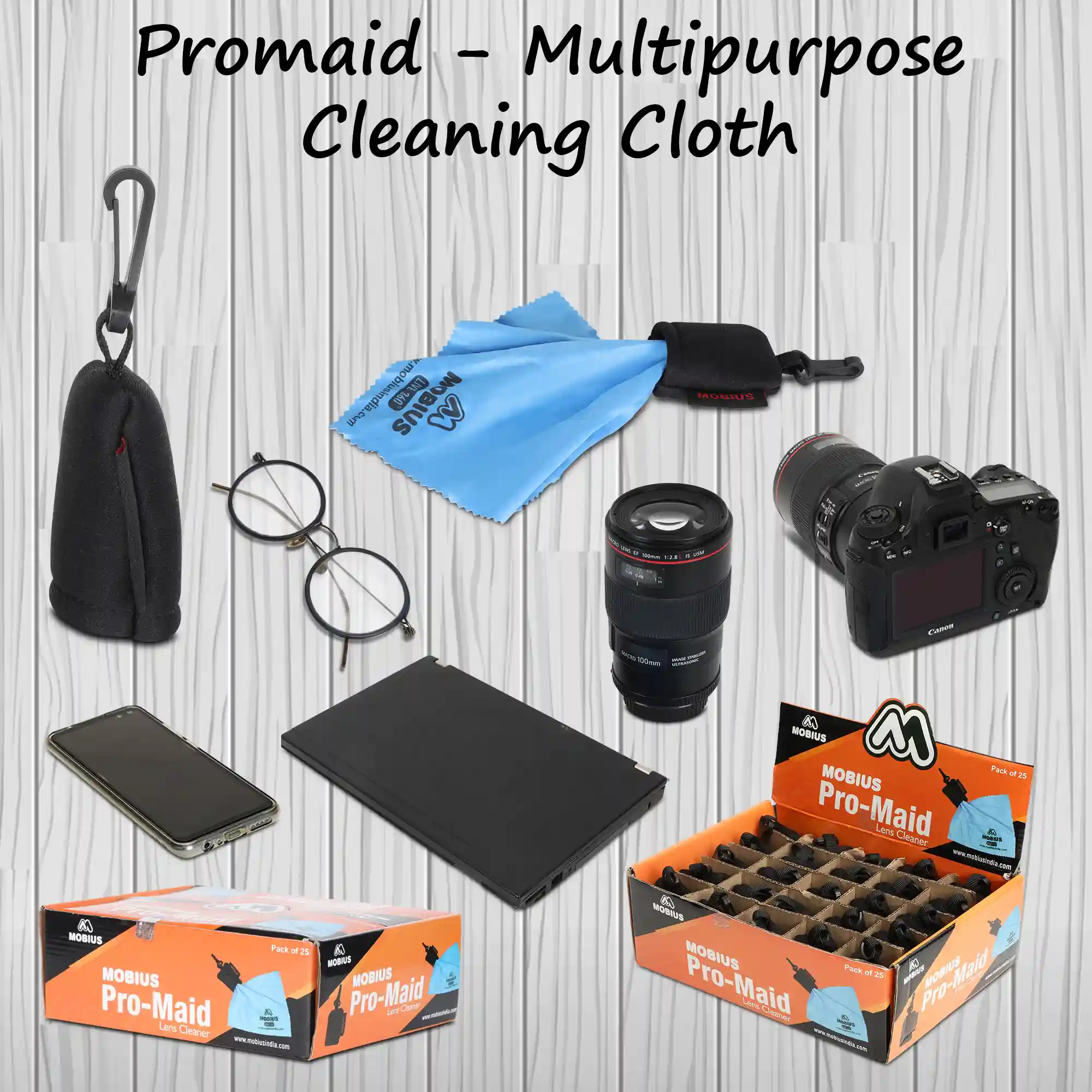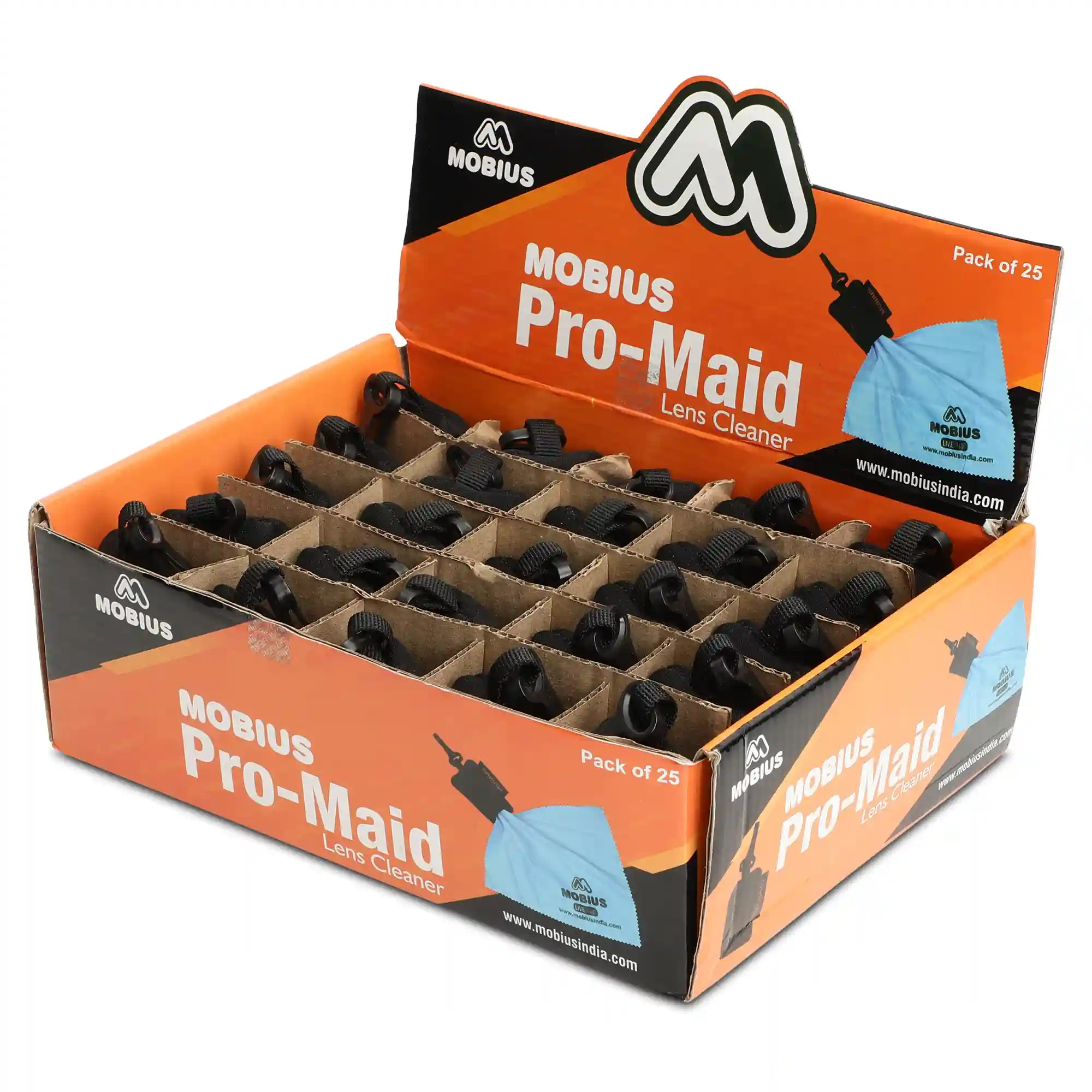 Mobius Pro-Maid Pack Of 25 Nos Lens Cleaners
Check delivery & shipping
Delivery by [[edd_date]]
[[edd_error]]
Minimum order value is Rs. [[check_pincode_service.minimum_order_value]] for this vendor and inventory. Shipping charges Rs. [[check_pincode_service.shipping_charges]] applicable below minimum order
Shipping charges Rs. [[check_pincode_service.shipping_charges]] applicable.
[[checkoutError]]
About The Product
The innovative MOBIUS Promaid Lens Cleaning Cloth is an ultramodern concept i.e. lens cleaning cloth concealed in an ultra-soft pouch and is the perfect way to safely maintain and clean your,
• Spectacles.
• Mobile Screen.
• Tablet and Laptop Screen,
• Watch Dial,
• Camera Screen and Lenses
• Binocular optics.

Special Feature
The 6 x 6" cloth conveniently folds into its own attached ultra-soft stuff bag. This makes it ideal to always have it hooked on your trouser loop or backpack.
Model Name:
PRO-MAID(Pack of 25 Nos)
Model Number:
PRO-MAID(Pack of 25 Nos)
Material:
Inner : Ultra Soft Lens Cleaning Cloth Outer : Neoprene
Warranty:
2 Year Warranty on Zipper and Stitching
Item Dimension:
H9.5xL7xD3(In Inches)
[[review_data.count]] reviews
Customer Reviews
Be the first to review
Thank you for submitting a review!
[[item.private_metadata.title]]

[[item.private_metadata.name]]

on [[item.created_for]]

[[item.user.first_name]]

on [[item.created_for]]

[[item.private_metadata.command]]