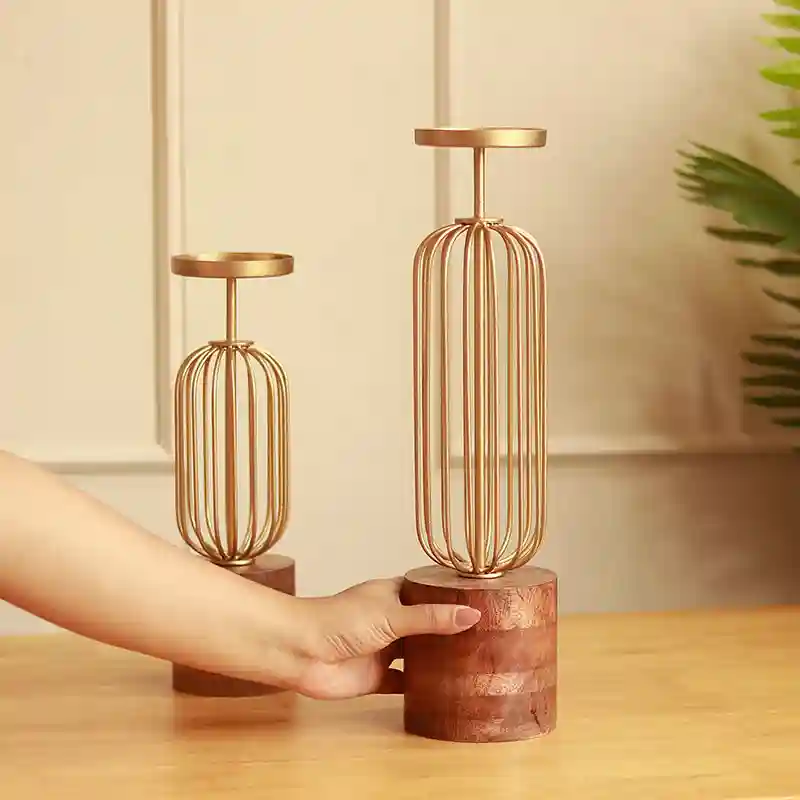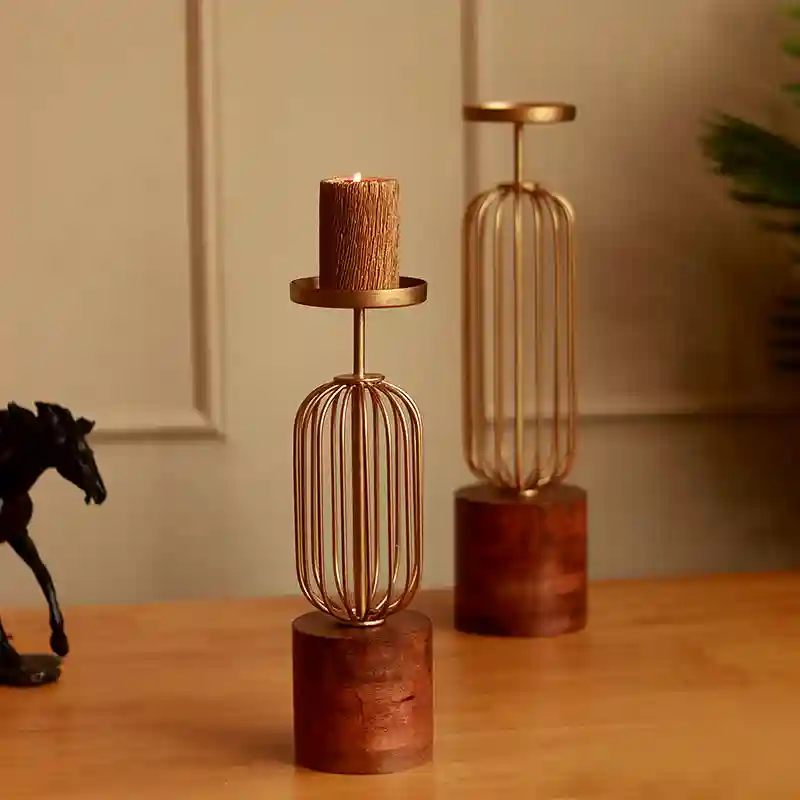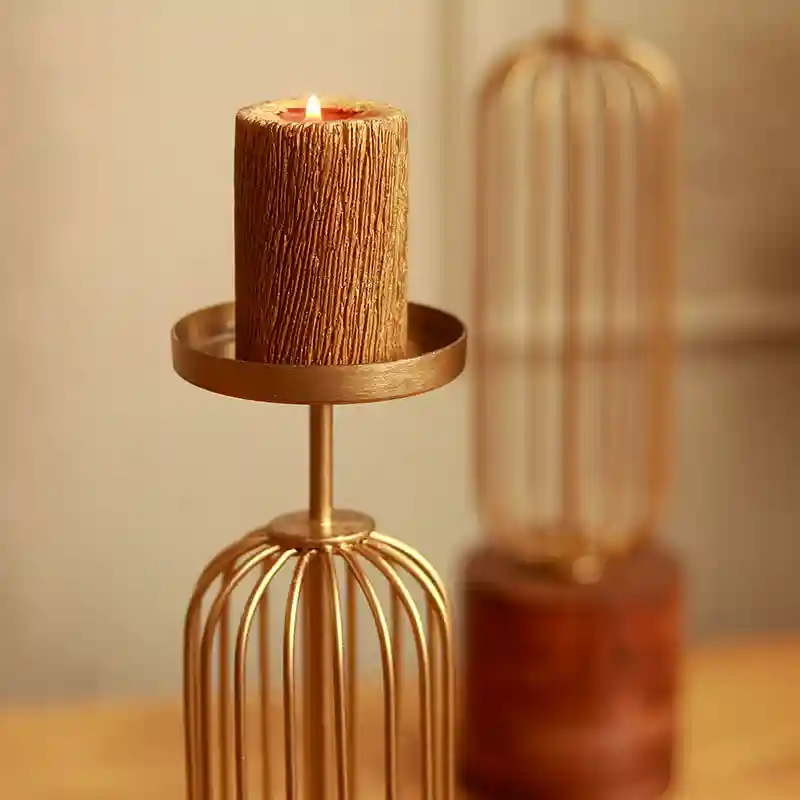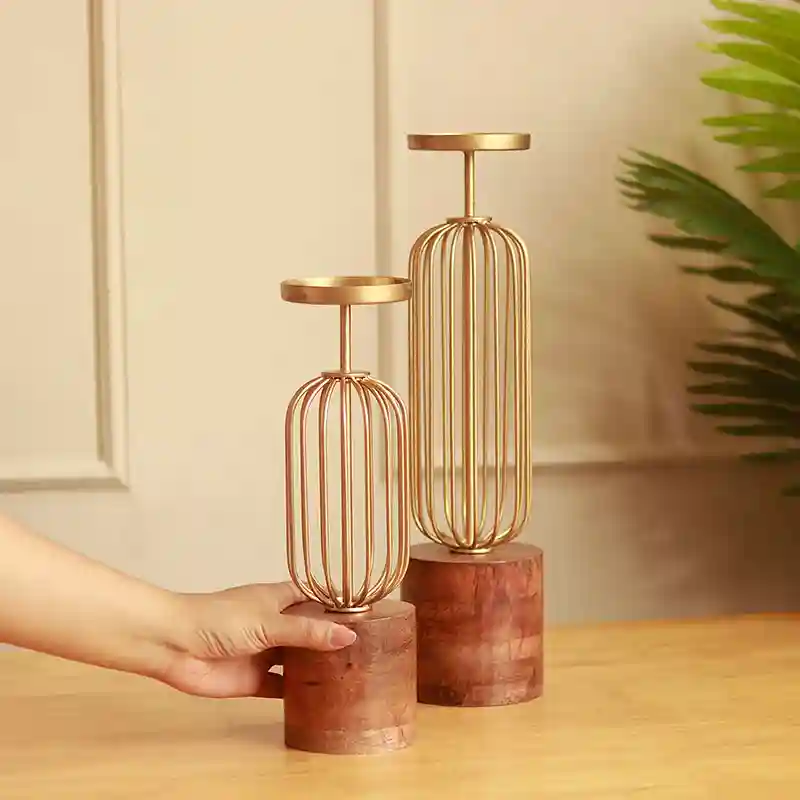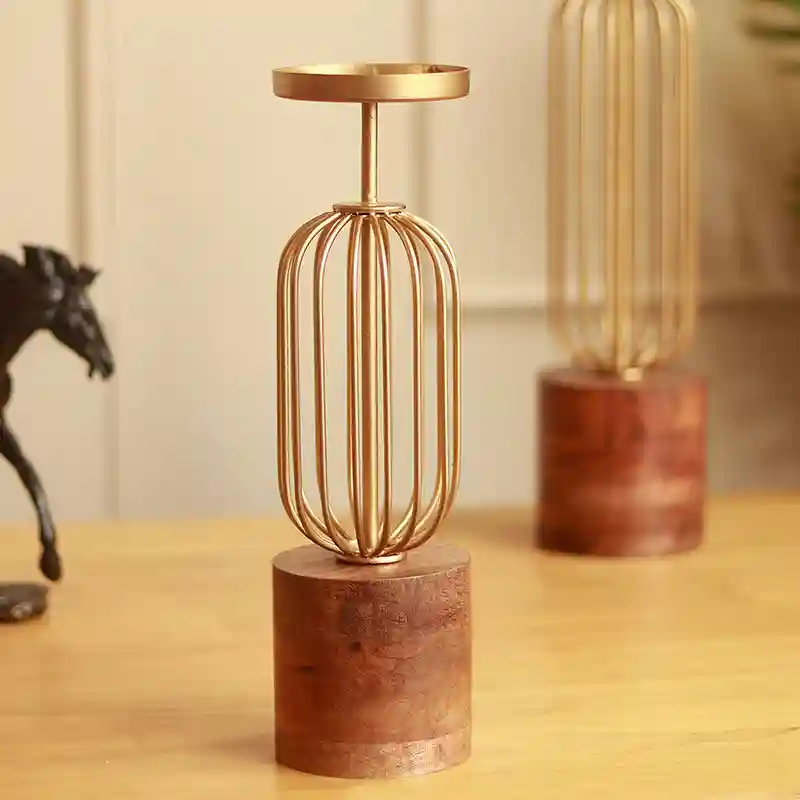 Luxury Candle Stand - Set Of 2
Check delivery & shipping
Delivery by [[edd_date]]
[[edd_error]]
Minimum order value is Rs. [[check_pincode_service.minimum_order_value]] for this vendor and inventory. Shipping charges Rs. [[check_pincode_service.shipping_charges]] applicable below minimum order
Shipping charges Rs. [[check_pincode_service.shipping_charges]] applicable.
[[checkoutError]]
About the Product

A luxury candle holder is a refined and exquisite decorative item that adds a touch of elegance and sophistication to your home decor. Crafted with high-quality materials and often featuring intricate designs, these candle holders serve as both functional pieces and stunning accent pieces.

Luxury candle holders come in a variety of styles, ranging from sleek and modern to ornate and vintage-inspired. They can be made from premium materials such as crystal, brass, silver, gold, or high-quality glass. These materials not only ensure durability but also enhance the overall luxurious look and feel of the candle holder.
Candle is used for pictorial representation purposes only.
Model Number:
464074HD-248
Package Includes:
2 Candle Stand
Item Dimension(LxWxH):
15 and 12 Inch
Net Weight in Gm/Kg:
1000Gm
[[review_data.count]] reviews
Customer Reviews
Be the first to review
Thank you for submitting a review!
[[item.private_metadata.title]]

[[item.private_metadata.name]]

on [[item.created_for]]

[[item.user.first_name]]

on [[item.created_for]]

[[item.private_metadata.command]]