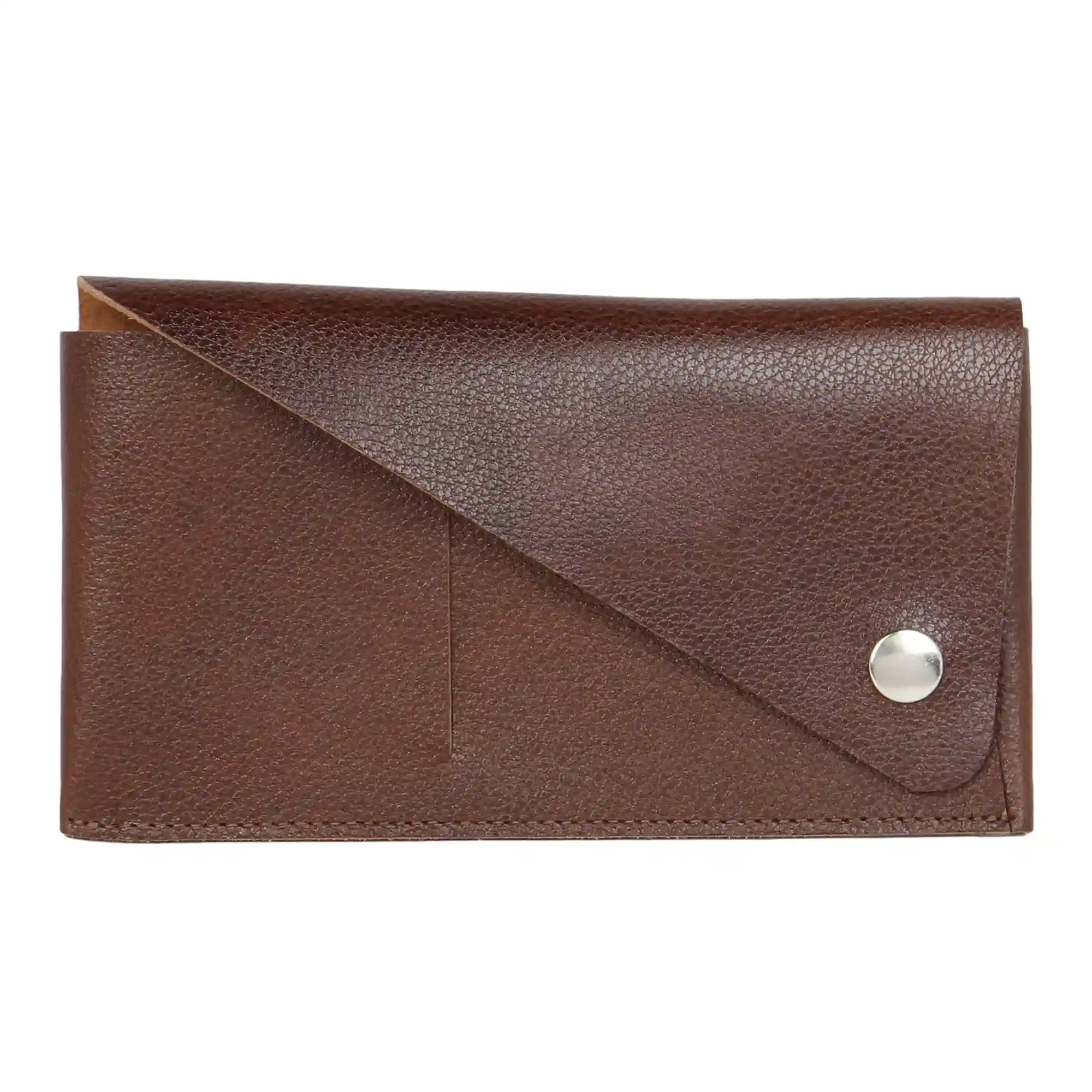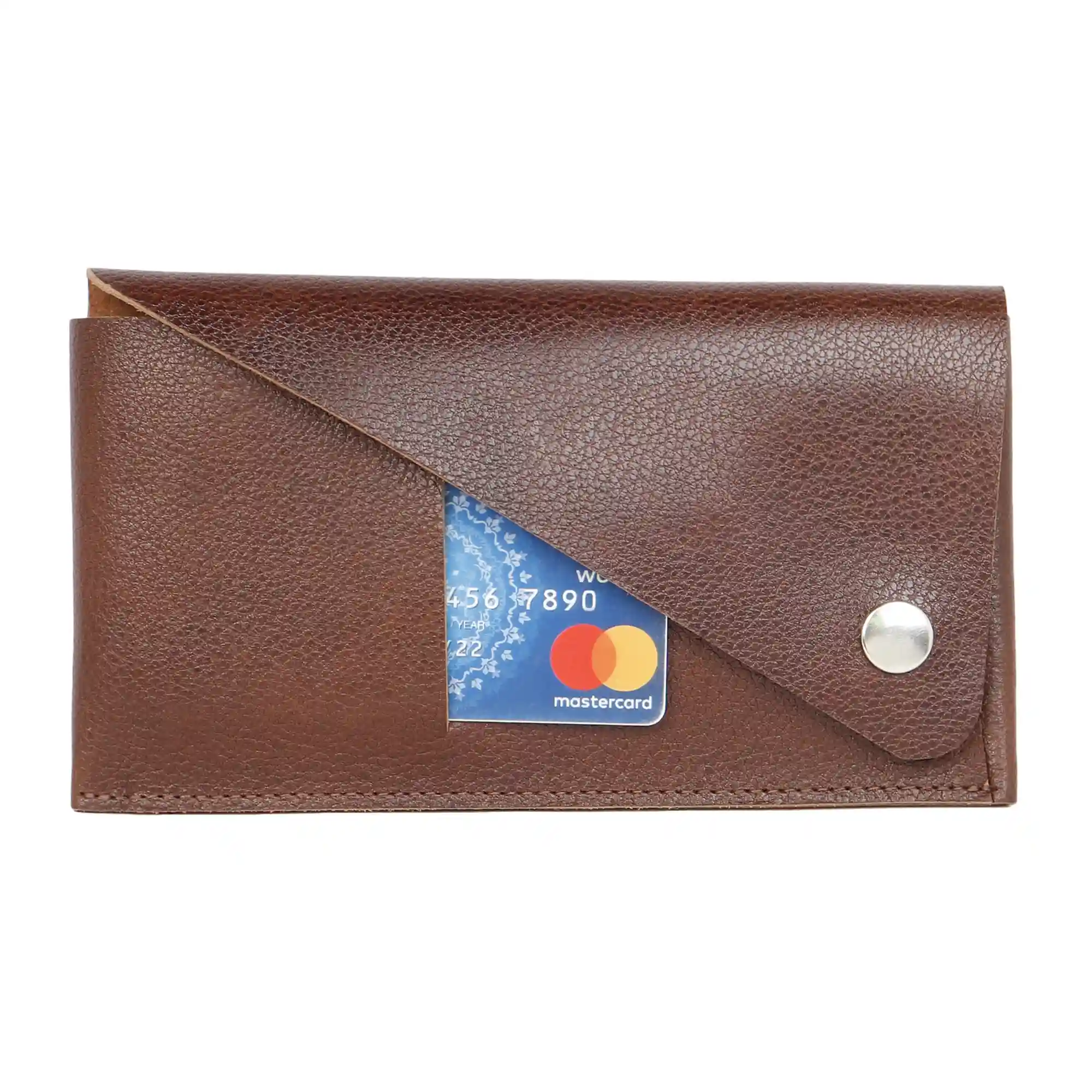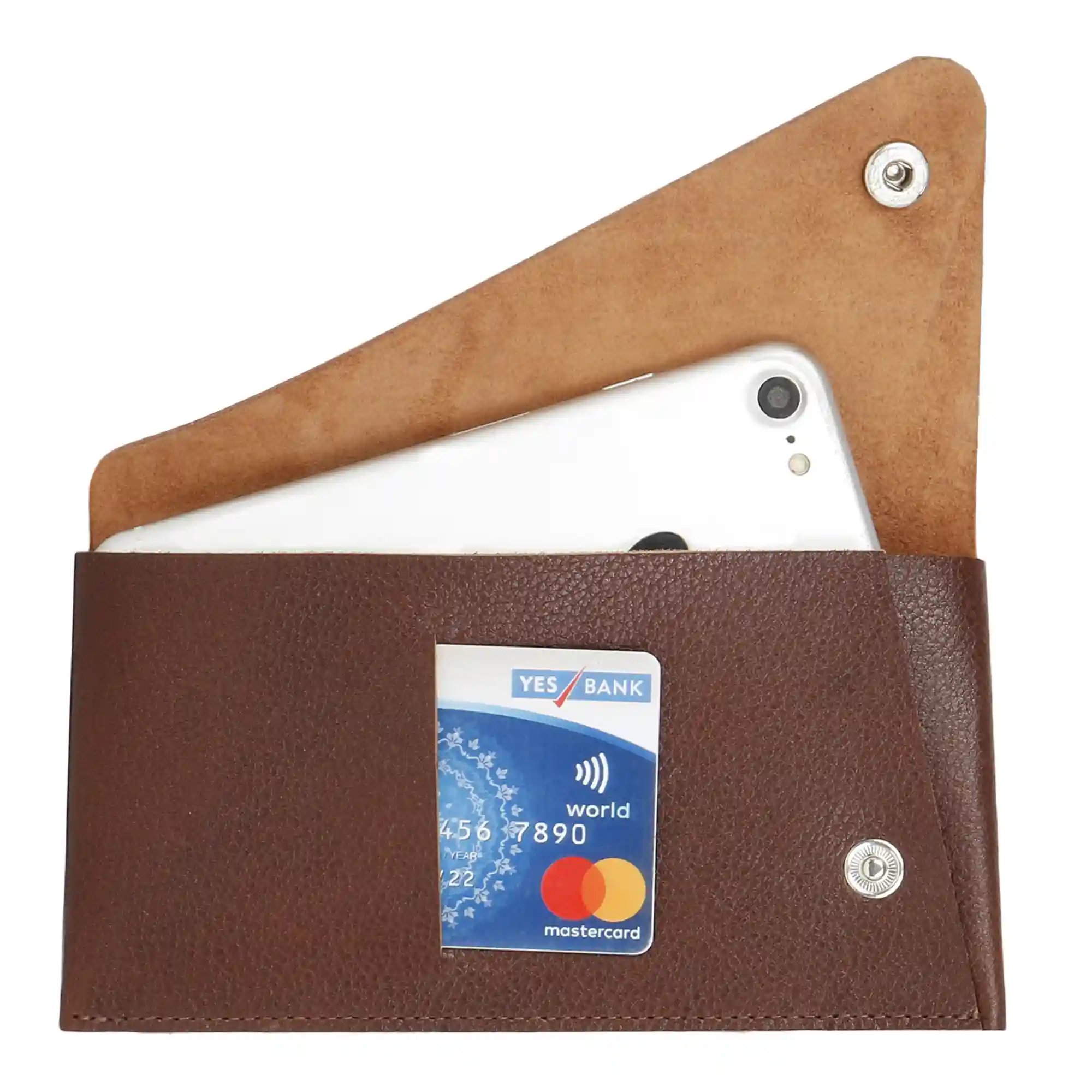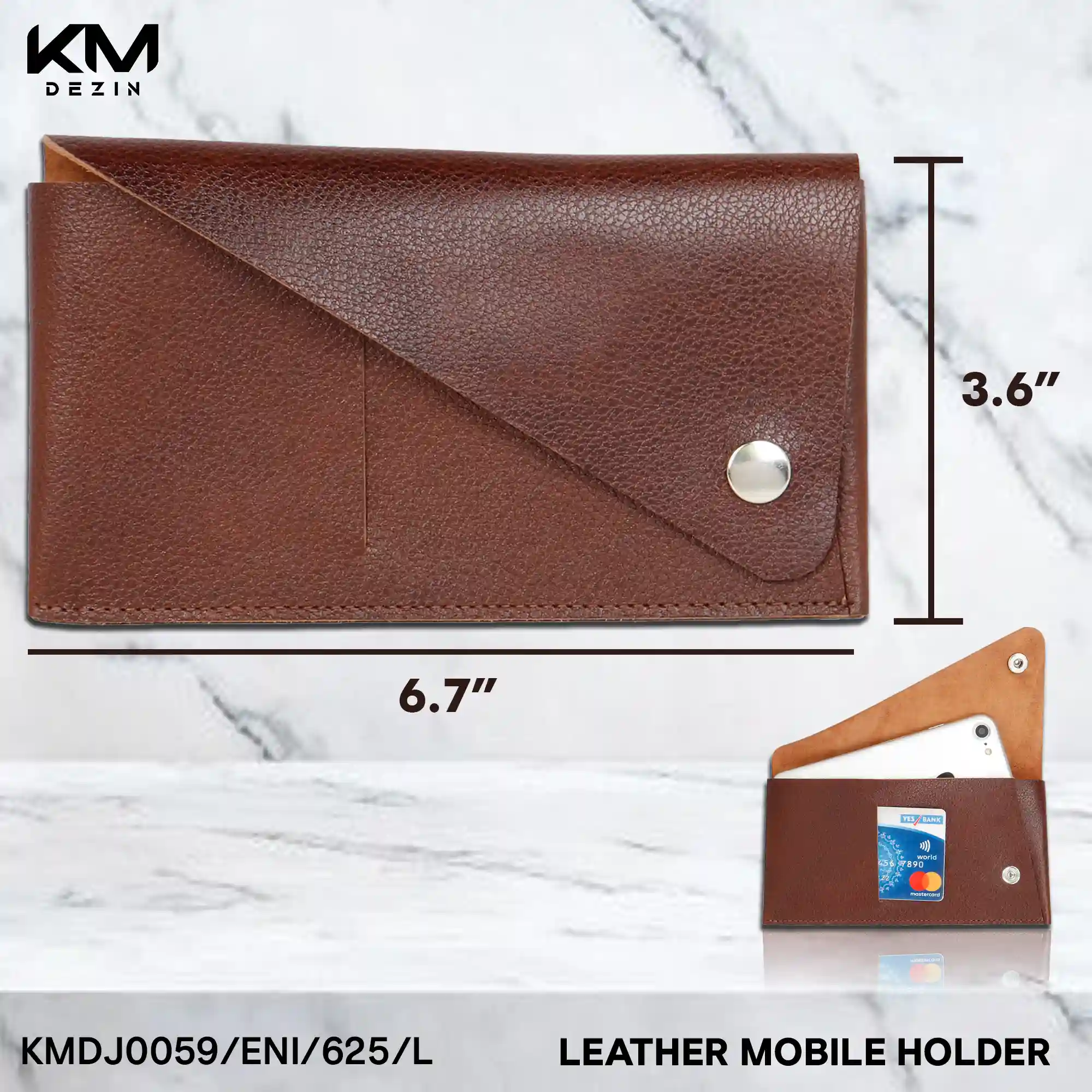 Leather Mobile Holder
Check delivery & shipping
Delivery by [[edd_date]]
[[edd_error]]
Minimum order value is Rs. [[check_pincode_service.minimum_order_value]] for this vendor and inventory. Shipping charges Rs. [[check_pincode_service.shipping_charges]] applicable below minimum order
Shipping charges Rs. [[check_pincode_service.shipping_charges]] applicable.
[[checkoutError]]
About the Product
Secure and Sophisticates and a perfect combination of classic and contemporary. The leather phone sleeve is distinguished by its high quality, sturdy appearance, and sleek finish. It lets your device sit safely while you are on the go and can be doubled as a wallet with space for minimum cash or cards.

Multi-Functional: This Genuine Leather Passport Holder Wallet is multi-functional and can be used as Gift Wallet, Card Case, Card Holder, Gift Set, Travel Wallet, Cheque Book Holder, etc.

Multi-Compartment: This wallet has two compartments to store currency safely and comfortably.

Hidden Pockets: Travel organizer with internal pockets for storing checkbooks, passbooks, tickets.

Card Slots & Coin Pocket: The Prior need in the wallet is to keep your Atm Credit Cards and Coins. This wallet is the perfect solution for it.

Ultimate travel buddy: This Travel Wallet is a great idea for women and men. Suitable for travel, home, camping, etc. Allows you to travel comfortably and carefree. The travel wallet will meet all your travel needs.
Expected delivery in around 10-15 working days.
Product Dimension:
3.6 x 6.7 in
[[review_data.count]] reviews
Customer Reviews
Be the first to review
Thank you for submitting a review!
[[item.private_metadata.title]]

[[item.private_metadata.name]]

on [[item.created_for]]

[[item.user.first_name]]

on [[item.created_for]]

[[item.private_metadata.command]]