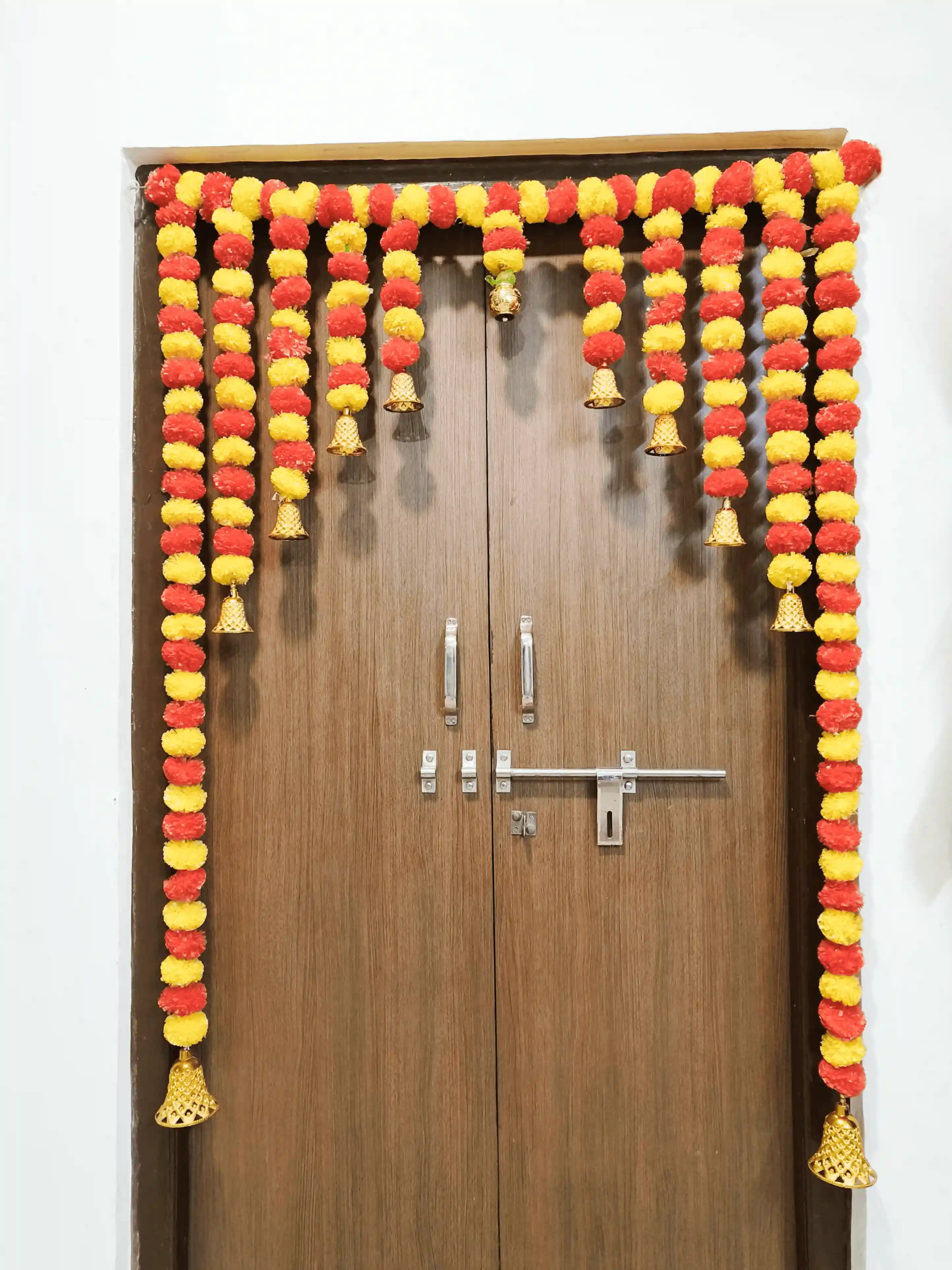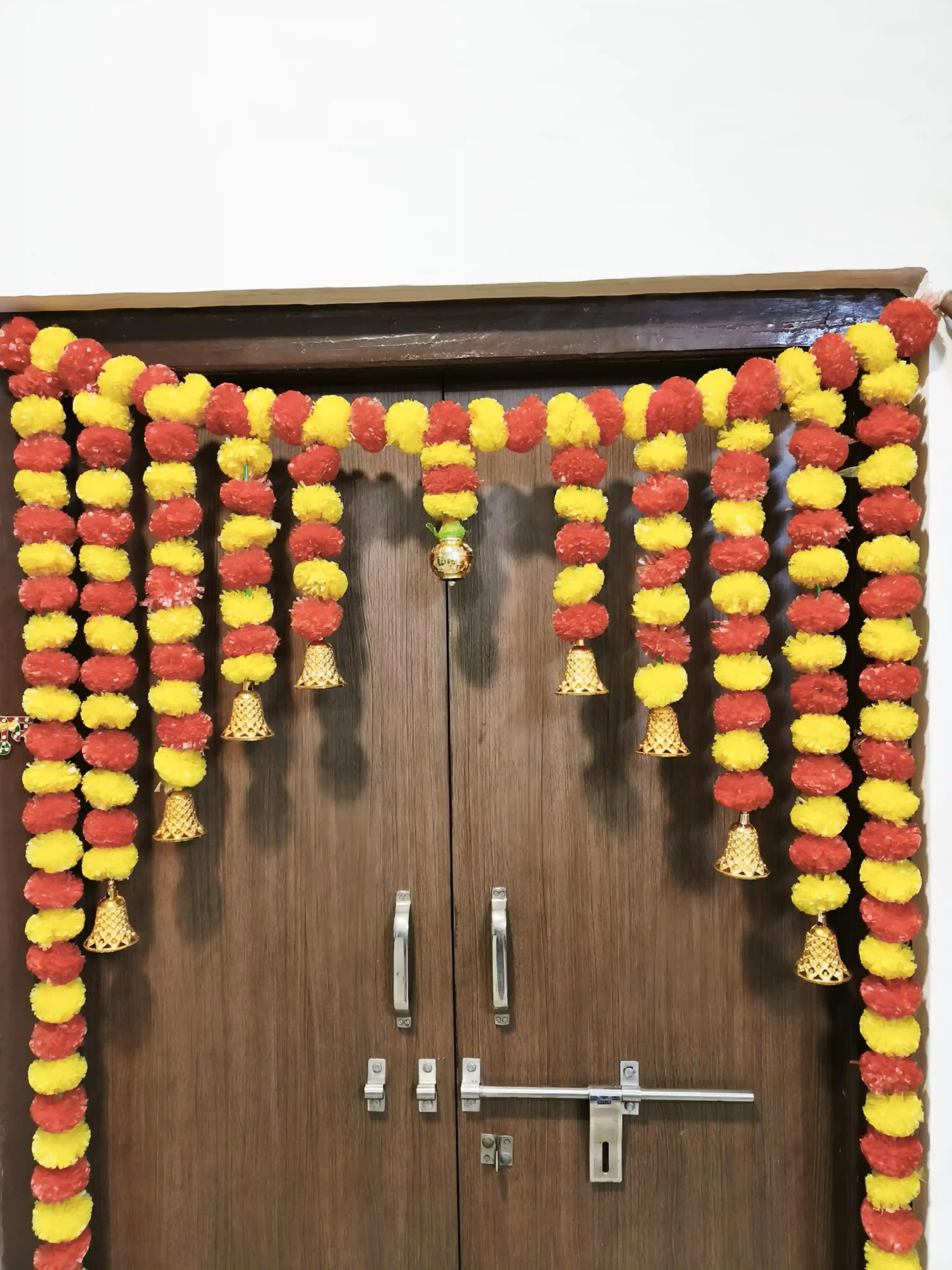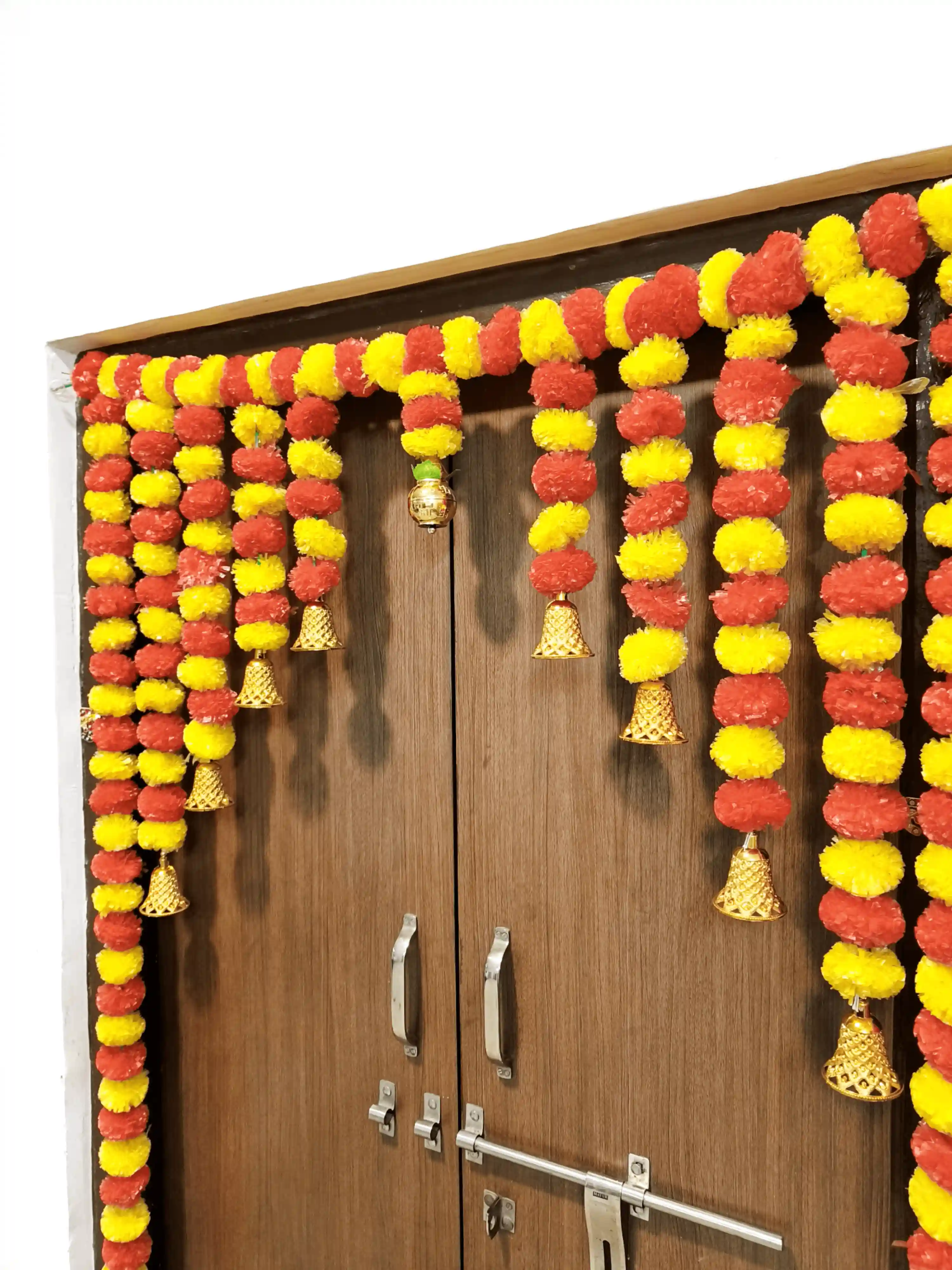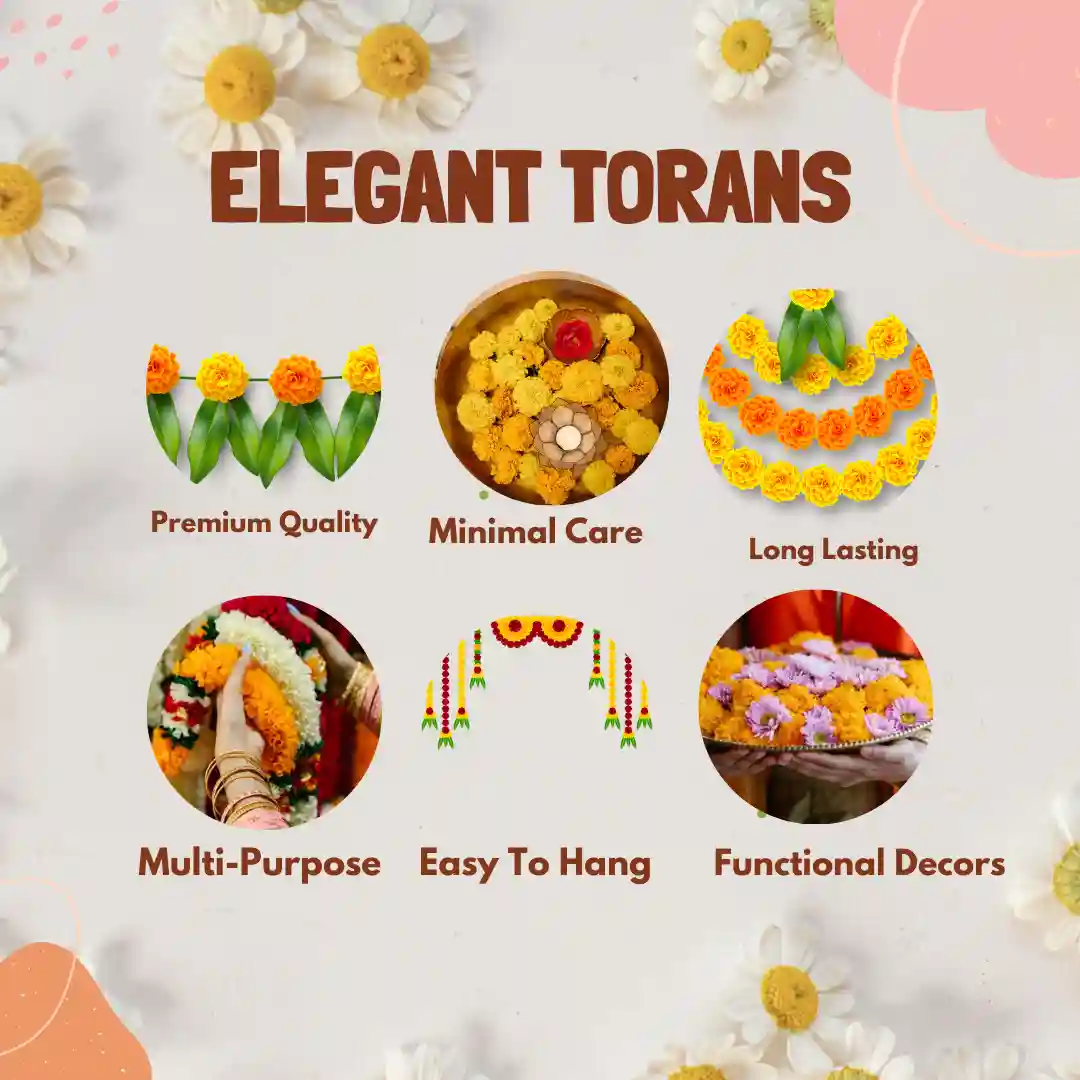 Artificial Marigold Flowers Garland for Decorations - Yellow & Orange
Check delivery & shipping
Delivery by [[edd_date]]
[[edd_error]]
Minimum order value is Rs. [[check_pincode_service.minimum_order_value]] for this vendor and inventory. Shipping charges Rs. [[check_pincode_service.shipping_charges]] applicable below minimum order
Shipping charges Rs. [[check_pincode_service.shipping_charges]] applicable.
[[checkoutError]]
About the Product

The main purpose of home decoration is to please and invoke the presence of the goddess of wealth, Lakshmi. These torans serve as the first welcoming sight for guests. They are cost-effective compared to natural flowers and can be easily managed and reused.
These torans can effortlessly blend with any backdrop or be combined with other basic torans, lighting, and more. Simply unpack them and run your fingers through them 10 to 15 times to fluff them up, and it will be ready to decorate.

Features
This is highly durable and designed with long-lasting and quality material.
This is very light in weight and easy to use
The marigold door hangings are said to enhance the doorway decor & have positive energies which give good luck and prosperity
Material:
Recycled Plastic
Net Weight in Gm/Kg:
350 Gm
Care Instruction:
Clean with a dry cloth
Special Feature:
Highly durable
Indoor/Outdoor Usage:
Both
Package Includes:
Marigold Garland Hangings
[[review_data.count]] reviews
Customer Reviews
Be the first to review
Thank you for submitting a review!
[[item.private_metadata.title]]

[[item.private_metadata.name]]

on [[item.created_for]]

[[item.user.first_name]]

on [[item.created_for]]

[[item.private_metadata.command]]