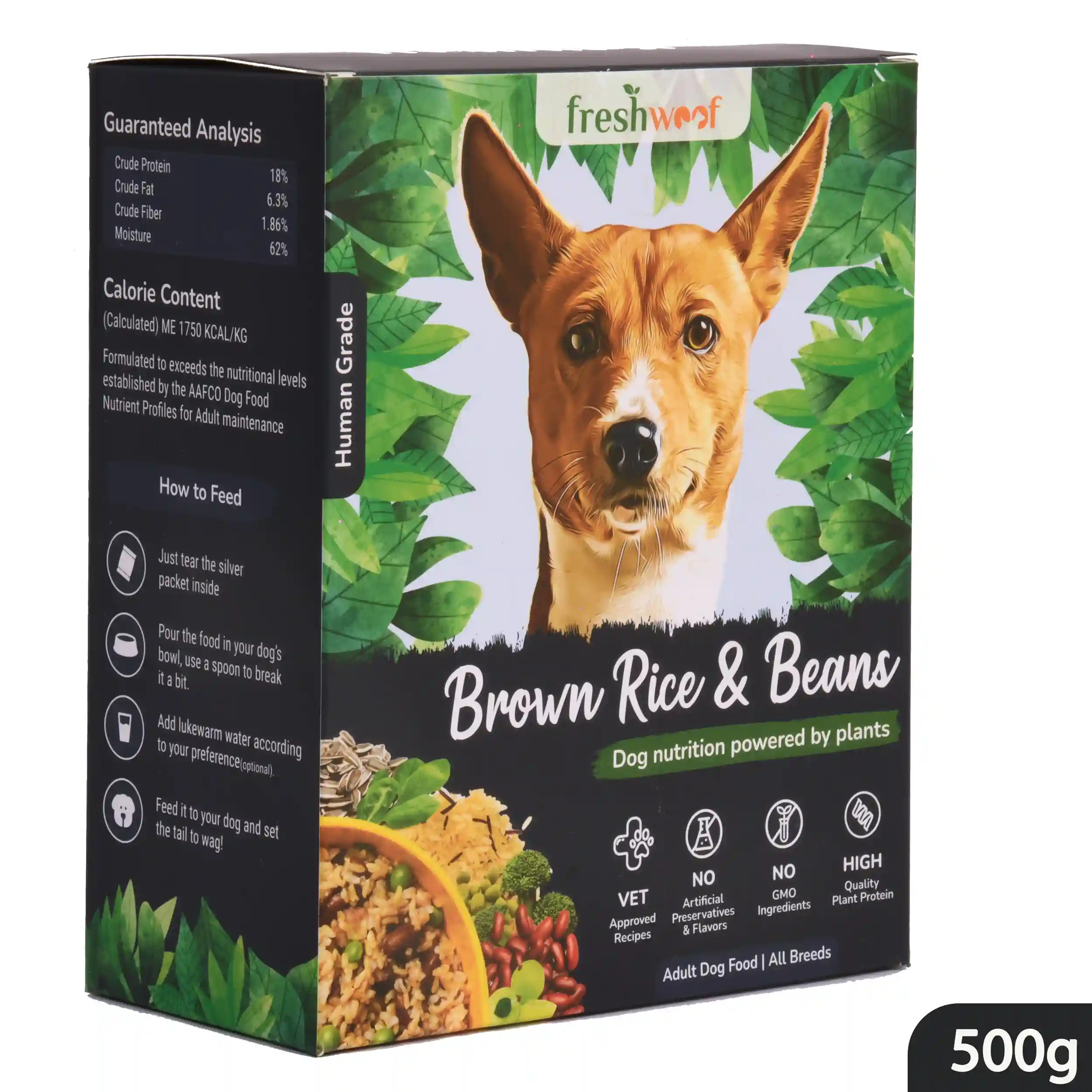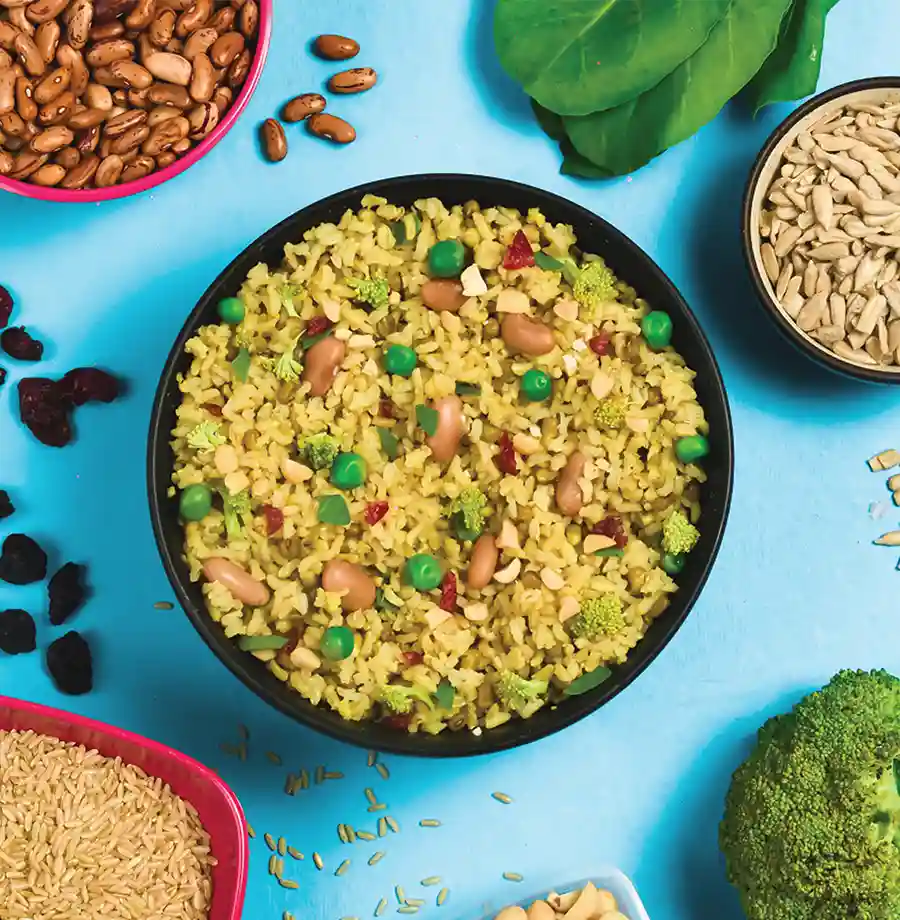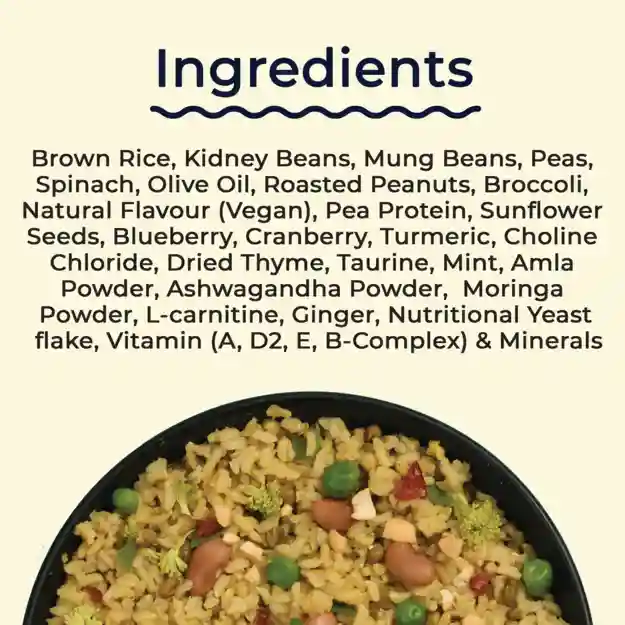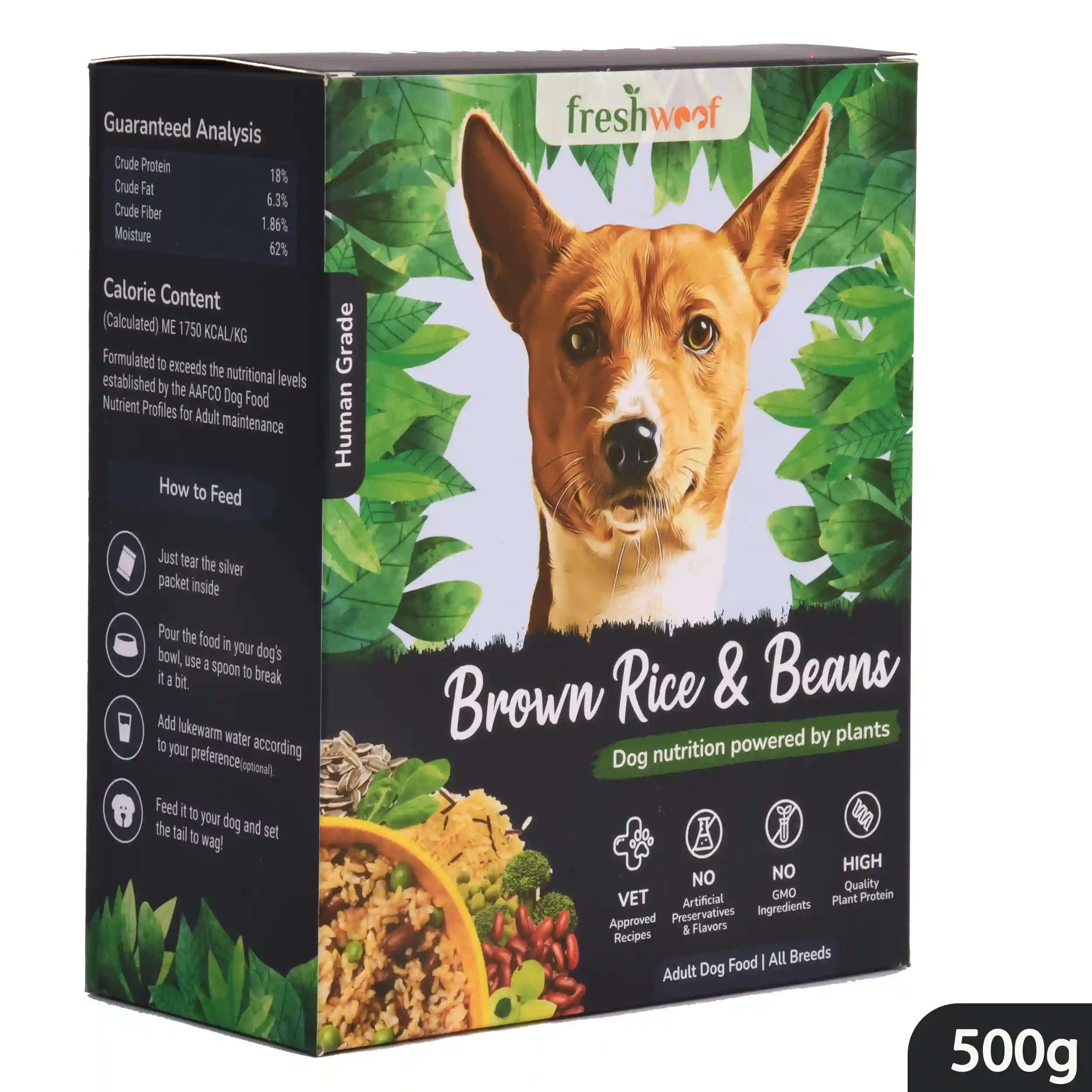 All Natural Vegetarian/Vegan Wet Dog Food -Brown Rice & Beans, Set of 2
Check delivery & shipping
Delivery by [[edd_date]]
[[edd_error]]
Minimum order value is Rs. [[check_pincode_service.minimum_order_value]] for this vendor and inventory. Shipping charges Rs. [[check_pincode_service.shipping_charges]] applicable below minimum order
Shipping charges Rs. [[check_pincode_service.shipping_charges]] applicable.
[[checkoutError]]
About The Product
Each of us recipes are rooted in nature and backed by science. Freshwoof meals are carefully formulated to provide your dog with all of the benefits from better digestion and reduced allergies. Brown rice & Beans is carefully formulated to be complete and balanced dog food. Made with 100% plant-based and wholesome ingredients this recipe is approved by vets and fulfills all your dog's nutritional requirements.
Model Number:
FW-MEALS-BR2
Age Range:
12 months above
Breed Recommendation:
All Breeds
Ingredients:
Brown Rice, Kidney Beans, Mung Beans, Peas, Spinach, Olive Oil, Roasted Peanuts, Broccoli, Natural Flavour (Vegan), Pea Protein, Sunflower Seeds, Blueberry, Cranberry, Turmeric, Choline Chloride, Dried Thyme, Taurine, Mint, Ashwagandha Powder, Amla Powder, Moringa Powder, L-carnitine, Ginger, Nutritional Yeast flake, Vitamin (A, D2, E, B-Complex) & Minerals
[[review_data.count]] reviews
Customer Reviews
Be the first to review
Thank you for submitting a review!
[[item.private_metadata.title]]

[[item.private_metadata.name]]

on [[item.created_for]]

[[item.user.first_name]]

on [[item.created_for]]

[[item.private_metadata.command]]